---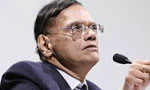 The Joint Opposition today slammed the Government for seeking to spend Rs. 1.1 billion to purchase vehicles to 30 Cabinet and State Ministers.
Addressing a news conference, former Minister G.L. Peiris said the Government had mixed up its priorities by placing the privileges of the Ministers first instead of looking after the common man.
"The Government should have spent the funds to uplift the livelihood of recent flood victims and the displaced residents of Kosgama. Members of the Government are making the hay, while the sun shines. Some Ministers already have more than one vehicle," he said.
While reiterating that the Government was not a national government but a United National Party (UNP) Government, he requested the Sri Lanka Freedom Party (SLFP) Ministers and MPs of the Government to vote for the No-Confidence motion against Finance Minister Ravi Karunanayake
He said if the SLFP decided to vote against the motion, it would indicate that they were backing Government policies, which had resulted in an economic crisis in the country.
"People are suffering from high cost of living due to heavy taxation. These are the results of UNP's financial principles. Therefore, we request the SLFP to vote in support of the no-confidence motion against Minister Karunanayake. If they vote against it, they will be no longer able to say that they are against Government policies, which are suppressing the common man," he said. (Lahiru Pothmulla)