---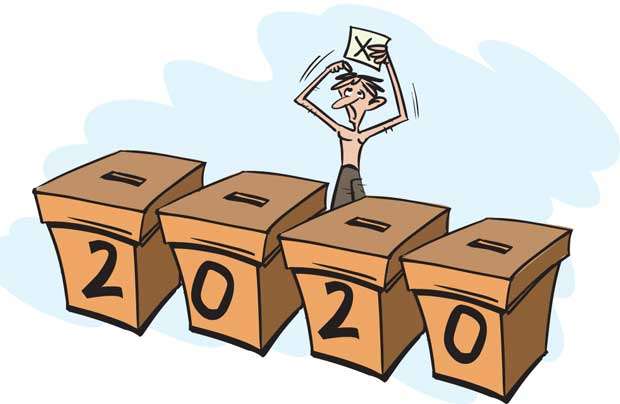 Many names are surfacing in discussion forums about who should be the next president of Sri Lanka. Once the Elections Commission of Sri Lanka declares the date for the Presidential Elections by the end of 2019 we'll see all political parties making public their nominees for the post of president. President Maithripala Sirisena has said that he wishes to continue in politics. This would make him a likely candidate for this coveted post along with others including UNP Leader and Prime Minister Ranil Wickremesinghe and the much talked about former Defence Secretary Gotabya Rajapaksa.
Most people have a love-hate relationship with former Defence Secretary Gotabaya Rajapaksa, now pursuing a political career in an island nation that's choking with debts, lawlessness and rising cost of living.
Sri Lanka loves this man for playing his part in finishing a long-drawn ethnic conflict. What annoys people who walk on Colombo's paths refurbished or decorated by Gotabaya is his past during which he gave scant respect to ethics. He showed that he didn't fear even the devil and silenced his critics and those protesting against him in a ruthless manner.
But we also saw how ruthlessly efficient he can be when he turned Colombo into one of the most beautiful cities in this island.
The man can deliver no doubt. Now, nine years after the war concluded, he has shed that military image of his and taken a businessman like approach to gain popularity with the masses. He has in no uncertain terms expressed to all, including the Rajapaksa clan, that he wishes to contest the 2020 Presidential Elections.
But the vibes generated by some people of the upper echelons of society relate to a fear psychosis about the man. Prof. Sarath Weerasuriya once asked why the GMOA, which questions the financial background of most organisations, doesn't question Gota from where he raises funds for his Viyath Maga programmes?
Former MP and retired Read Admiral Sarath Weerasekara has said that those who state that Gotabaya's US citizenship is an obstacle in his way to contesting the presidential polls are those who fear him. Former MP Rohitha Abeygunawardena recently said during a news bulletin that a prominent Deputy Minister in the Unity Government when speaking these days gives the impression that his lower body shakes while uttering the words "Gota, Gota, Gota".
The educated and law abiding citizens of this country need to ask the question whether they wish to see a person they fear so much rise to the position of president? Sri Lankans must vote for this man only if they like him, but never out of fear.
It seems that Gota has considered this thing called fear associated with his political career and now wants to show the public that he can be approached.
Now the vehicle in which Gotabaya is carrying his fortunes forward is the Viyath Maga Programme. Gota must take note that he is now dealing with qualified professionals and not with individuals who worked along with the Rajapakas, people who hardly had credentials but were bloated by the media to look important! His plans to boost the country's chances of survival in the future show that he has picked chunks from China's Socialist Market Economy.
The 19th Amendment to the Constitution clearly stops a person like Gotabaya having dual citizenship from being nominated as a candidate for the country's presidency.
However, we don't need the US to tell us that this island needs a person with maturity and experience to be the country's next president. The 'Gota bandwagon' has generated much publicity in their bid to make him president. But those who associate 'fear' with him in this campaign without noticing are spoiling his chances!