---
Sri Lanka's poorest province is the home to some of the country's most active e-commerce users, one of Sri Lanka's digital business founders said this week.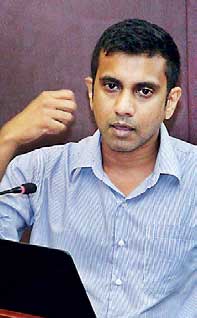 "Outside the Western Province, most local e-commerce brands are not known. Even in Mount Lavinia, they don't know. Outside the Western Province, the country's poorest province, Uva, is the most active in e-commerce," takas.lk Co-Founder and CEO Lahiru Pathmalal said.

Speaking at the recently held 'Consumer Rights in the Digital Age' seminar organized by the Institute of Policy Studies to mark the World Consumer Rights Day 2017, he said performance of takas.lk in the Uva Province shows how digital services can bridge gaps in physical infrastructure.
"There are no retailers setting up mega malls there, so they buy online," Pathmalal said.

He said that even investors of digital services believe that returns could only be made by operating in the Western Province.

"But the gap is narrowing faster than ever," he said.

However, he noted that foreign e-commerce platforms have a better branding presence in the rural areas.

"Everyone knows eBay and Amazon, because they have invested substantially on their brands. Even a local e-mall backed by a telco is finding it hard to breakthrough," he said. (CW)