---
Around 61% luxury condominium buyers said to be local investors
6,827 apartment units to be added to market by 2020; KPMG confident stock will be absorbed
Pettah has highest average land prices in Colombo Business District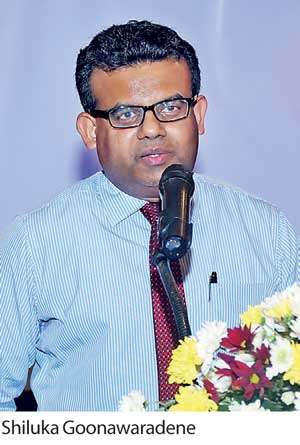 By Nishel Fernando
KMPG Sri Lanka remains bullish on Sri Lanka's luxury real estate market as population growth, fast urbanisation, increasing housing requirement, surge in tourism and growth in household and per capita income, are expected to drive the demand for luxury real estate during the next few years.

KPMG Sri Lanka launched its first-ever international real estate report of Sri Lanka's real estate industry last Tuesday, in Colombo.

The authors of the report noted that Sri Lanka's population is expected to increase to 24 million by 2030, from 21.4 million in 2017, which would drive the population density in the Colombo District from 3,495 people per square kilometre to 5,722 per square kilometre, by 2030.

Sri Lanka's urbanisation growth is also expected to amplify from 0.3 to 3-4 percent in the next 15 years, to reach an urbanisation rate of 30 percent by 2030.

KPMG Principal Deal Advisory Shiluka Goonawaradene pointed out that Sri Lanka's housing requirement is expected to rise to six million from the current five million, due to population growth, urbanisation and income growth.

Therefore, he said that 100,000 units per annum are required to fill the housing gap. However, he noted that only 25,000 housing units are currently coming into the
market annually.

KPMG expects 6,827 apartment units to be added to the Sri Lanka real estate market by 2020.

"Even though it's a big number, the stock will be absorbed because of the developments taking place overall in the country, such as Colombo Port City, Colombo Port Expansion, Hambatota Port Development, etc." Goonawaradene said.

According to KPMG, Sri Lanka's super luxury apartments are currently valued around US $ 400-550 per square foot, while the luxury apartments are priced at US 200-399 per square foot. The luxury apartments in the suburban areas are priced at US $ 120-199 per square foot.

About 61 percent of the buyers of luxury condominiums are said to be local investors, 17 percent local end-users, 18 percent expatriates and 4 percent institutional investors.
KPMG estimates that for an investor entering the primary market can receive 10 percent return on investment (ROI) per annum, while 17 percent can be received by entering at the drawing board stage and holding the investment for a couple of years.

A secondary market investor can get 15 percent ROI per annum holding the property for one to three years, while above 10 percent ROI can be earned holding the property over three years.

Meanwhile, Goonawaradene highlighted that the average land prices in Colombo 11 (Pettah) is the highest in the Colombo Business District (CBD), which is Rs.20 million per perch, followed by Colombo 01, which is priced at Rs.18 million per perch and Colombo 03 at Rs.15 million per perch.

Colombo 15's land prices are the lowest in the CBD. However, the area recorded the highest increase in land prices of 20 percent, between 2016 and 2018.
He also noted that the appetite for beachfront properties is also on the rise, driven by leisure-related businesses and property developers.

According to the report, Galle has the highest average land price of Rs.1.5 million, followed by Weligama at Rs.1.3 million, among 10 selected beachfront locations.
The east coast beach properties have a considerably low price point. For example, a perch of land in Arugam Bay is sold around Rs.300,000 per perch, while a perch in Trincomalee is sold at Rs.150,000.
---
Port City land reclamation to conclude by June next year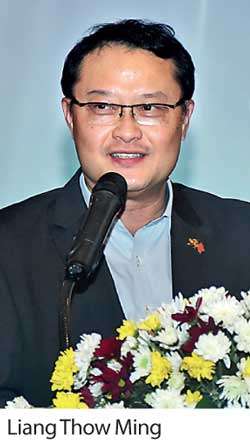 The land reclamation of Colombo Port City (CPC) is scheduled to be completed by June next year as the land filling is nearing 90 percent completion while the breakwater construction is expected to restart in September-October this year, following the monsoon season.

CHEC Port City Colombo (Pvt.) Ltd Chief Sales and Marketing Officer Liang Thow Ming said, "The work has been progressing on land filling but not on the breakwater construction because of the monsoon. We will restart the work on the breakwater in the September-October period."
He also revealed that phase one of the city infrastructure constructions commenced last month, which included the work of the International Financial Centre (IFC) and Marina; their infrastructure construction work is scheduled for completion by end-2020.

Speaking to Mirror Business, CPC Project Director Nihal Fernando said that the sales gallery of CPC would officially be
launched in October.

He noted that the 74 developable sites in CPC are currently being promoted to potential investors by CHEC Port City
Colombo (Pvt.) Ltd.

Under phase one, 58 hectares of saleable land, out of 269 hectares of the reclaimed land, are expected to come into the market.

The IFC is expected to be launched in 2023, while the beach, central park and Marina are scheduled to be launched in 2021.

KPMG noted that an oversupply in Sri Lanka's real estate market from CPC developments is unlikely as the supply to be added to the real estate market in a
phased out manner.

Ming was confident that CPC would be able to attract high-net individuals in the region, who are within the reach of 3.5-hour flight.

CHEC Port City Colombo (Pvt.) Ltd has already invested US $ 1.4 billion in land reclamation in the port city and is expected to attract investments worth US $ 13 billion for real estate development. The CPC project is expected to be completed by 2041.

CHEC Port City Colombo (Pvt.) Ltd, a wholly-owned subsidiary of China Harbour Engineering Company (CHEC), is the developer set up to undertake all master planning, land reclamation and infrastructure work for the project. CHEC is part of China Communication Construction Company Limited. (NF)