---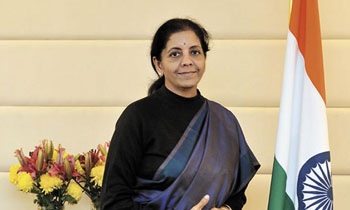 Hinting at security concerns over Sri Lanka handing over Hambantota Port to China, Indian Defence Minister Nirmala Sitharaman has raised doubts whether China would confine itself only to port activities in Sri Lanka, the Hindu reported today.
"Whether China will confine itself to only port activities in Hambantota port is a question and I do not want to say anything further," she has told reporters after a meeting on the implementation on "New India vision 2022" at the Collectorate in Tamil Nadu on Wednesday.
She said the Sri Lankan government had handed over the port to China on a 99-year lease after having failed to repay a loan. On whether China setting up its 'base' in Hambantota port posed security threat to the country and whether India was prepared to face the threat, she said, "whether China will use the port only for port activities is a question mark and my reply answers all your queries.'
Responding to the failure to identify the killers of Rameswaram fisherman K. Britjo, she said it was taking time as it was an international issue and the Centre was following it up. "We will not give it up," she added.