---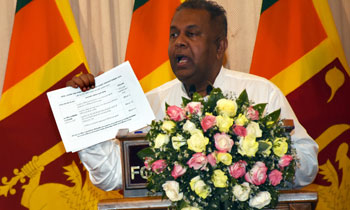 The government could not only bring in foreign judicial officers under the existing constitution but they were also looking at all their options where the recommendation of the UNHRC was concerned, Foreign Minister Mangala Samaraweera said today.
Speaking at a press briefing in Colombo this evening, Samaraweera neither confirmed nor denied the inclusion of foreign judicial officers in the judicial process of the country.
However, he pointed out that the inclusion of such officers were in fact just a recommendation made by the international community when drafting the resolution.
The United Nations High Commissioner for Human Rights, Zeid Ra'ad al Hussein himself had admitted to the same and stated that there could be variations on how the recommendations of the resolution were implemented.
"As a sovereign nation we are entitled to look at all options. We cannot bring in foreign judicial officers under the existing constitution, but we are exploring all our options," the minister said.
Stating that the resolution that is once more to be co-sponsored by Sri Lanka at the UNHRC is the same that was presented previously in 2015, Samaraweera stated the government had requested for an extension of two years to implement it.
The media briefing which focused mainly on the previous regime and the findings of the investigations conducted by the current government, commenced with the fact that the international community had been committed to conducting an investigation into the last stages of the war no matter the government's stance on complying with the investigation.
Stressing that the content of the resolution was the national programme provided by the Sri Lankan government and not one that was forced upon it by the international community, he claimed that as the newly elected government at the time, they had laid out a road map for reconciliation, which the international community had not only supported and but also made recommendations to. (Nabeela Hussain)
Video by Danushka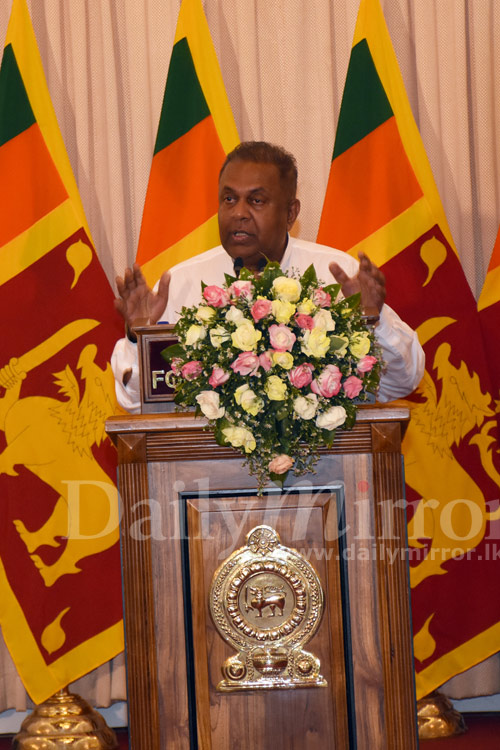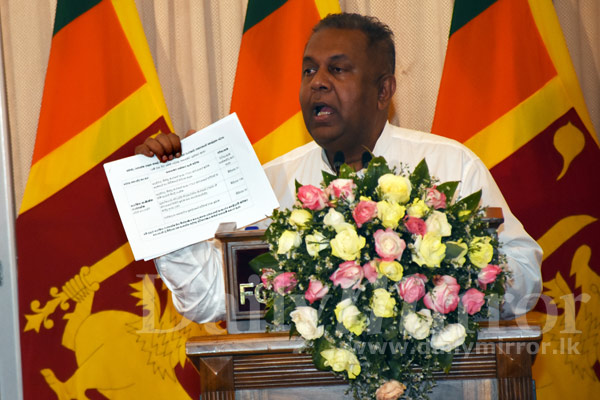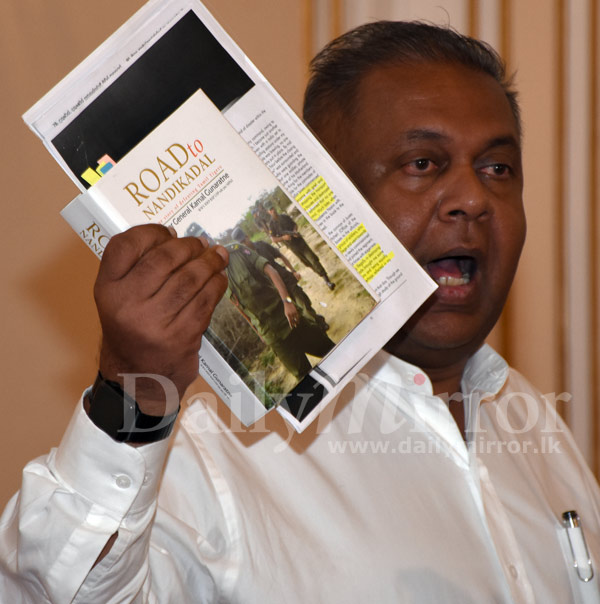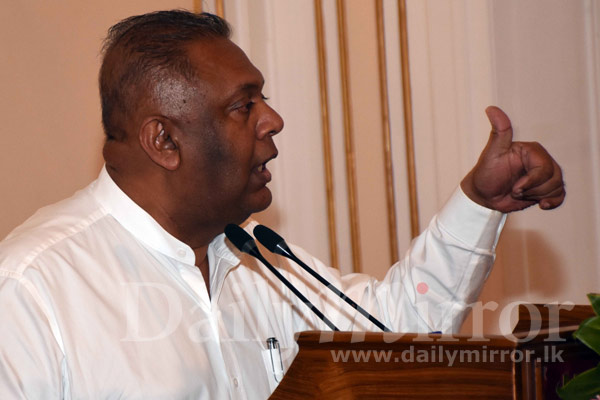 Pix by Kushan Pathiraja