---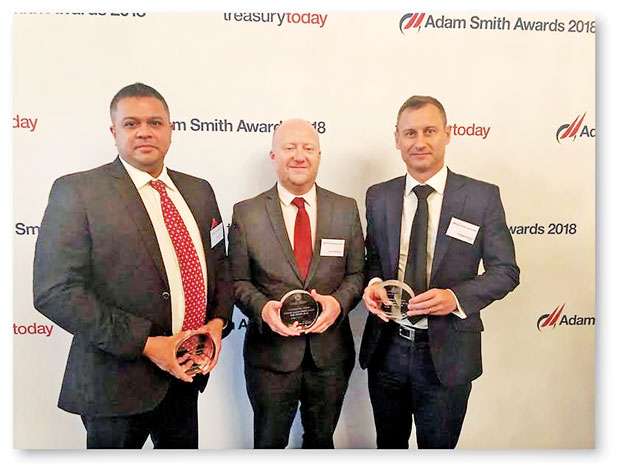 Sean De Silva (L) who was awarded at the Adam Smith Awards 2018 for best in its class Treasury solution Middle East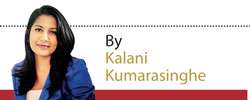 Each year over 240 people from throughout Europe, Africa, the Americas and the Middle East come together to celebrate outstanding achievements of Treasurers, CFOs and Finance Directors across the continents, with the Adam Smith Awards. This year however is special for one exceptional Sri Lankan. Lankan-born Sean De Silva, of the Sharjah Finance Department, Government of Sharjah, this year secured the Adam Smith Award for best in its class Treasury solution in the Middle East. A rare and brilliant achievement for a Sri Lankan, Sean has been named as a Highly Commended Winner by the Treasury Today Group, the leading provider of treasury information for corporates.

Sean is presently employed as the Section Head of Cash Management for the Sharjah Finance Department of the Government of Sharjah. Sean joined the government's Finance Department as Projects Manager in 2016, having previously worked with Citibank, in the United Arab Emirates spearheading the implementation of loans, cards and cash management products of the bank. He has also worked for SAMBA financial group, setting up its consumer asset business in the UAE.

On June 21, at the 11th Treasury Today Adam Smith Awards, Sean was felicitated for his outstanding submissions from over 200 nominations. Nominations were received from 35 countries. His winning submission was formulated to harness the power of emerging technology.

Sean's work resulted in the Government of Sharjah embracing HSBC's digital transaction banking solutions with Kyriba, a cloud-based Treasury Management System. The Sharjah Finance Department (SFD) wanted to strengthen the financial controls of the Government through the migration of payment and cash management activities from various departments into a centralised treasury team. Through collaborations with HSBC and Kyriba SFD was successful in automating their processes with its digital transaction banking products and a cloud-based treasury management system.

With a vision to gain visibility over their cash positions across more than 250 accounts with 16 banks and to enhance their financial controls, while optimising liquidity management and controlling financial risk, the SFD's ultimate objective was to improve its efficiency and to reduce their net cost of borrowing.

None of these objectives however were possible without leveraging technology to effectively automate their operations, while reducing the reliance on an array of manual processes. This is when the SFD focused on the implementation of a Single Treasury Account to manage its cash in the most optimal way.

HSBC partnered in providing business process analysis along with technical consulting to build a comprehensive solution together with Kyriba. Their extensive collaborations gave birth to an innovative and effective solution combining a range of products and services by utilising leading edge technology.

Regional Head of Client Integration at HSBC Middle East Ltd speaking of the requirement said that the lack of bilateral agreements among banks in the UAE, had increased the need for a solution to enable SDF to concentrate all their funds from various banks into a Single Treasury Account at HSBC. "In agreement with the Central Bank of the UAE we devised a solution using the UAE Direct Debit System. SDF therefore is now able to generate a same-day direct debit instruction to pull funds from accounts held at their other banks to HSBC," he said.

"Almost 70 per cent of transactions are now being processed electronically while allowing us complete visibility of our cash and financial transactions," Sean commented on this innovative solution. "The processing times on our end therefore have been significantly reduced and we have now made notable savings in operational cost which have more than offset the cost of implementation. With the harnessed power of emerging technology, SDF's processes are now simpler, better and faster," he added.

Launched in 2008, the Adam Smith Awards programme is universally recognised as the international industry benchmark for achievement. The presentation ceremony held in Plaisterers' Hall, London saw the attendance of winners and partners from across the globe. Treasury Today Group's Founder and Director, Angela Berry in her comments at the reception noted that players operating in this field have shifted and evolved as technology has come to the forefront in powering corporate solutions. "It is fantastic to see in the room today many names and companies that did not even exist in 2007 and to see the positive benefits of disruption and advancement powering the industry and helping you all to do better," she said.