---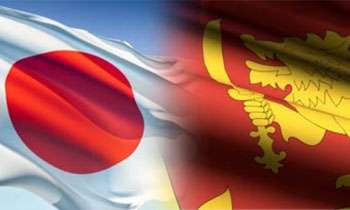 Sri Lanka and Japan had agreed to enhance collaboration between the Japan Maritime Self Defence Forces and the Sri Lanka Navy, Sri Lanka Air Force and Sri Lanka Coast Guard, the Foreign Affairs Ministry said on Friday.
The delegations of the two nations discussed about military ties and maritime safety at the 3rd Sri Lanka –Japan Dialogue on Maritime Security, Safety and Oceanic Issues which was held on July 19 at the Foreign Affairs Ministry, Colombo
In a statement, the ministry said the discussion at the Dialogue centred on the areas of the situation in the Indo-Pacific and Indian Ocean region, cooperation on ports and shipping, cooperation in the areas of maritime safety and security and regional multilateral initiatives.
"Sri Lanka expressed appreciation for the extensive support extended by Japan to improve the maritime safety capabilities of the Sri Lanka Coast Guard including through the provision of two patrol vessels and numerous training opportunities. The two sides also discussed augmented cooperation in multilateral frameworks including the ASEAN Regional Forum and the Regional Cooperation Agreement on Combating Piracy and Armed Robbery against Ships in Asia (ReCAAP) recognizing the importance of increased engagement in these fora," it said.
The ministry said the Dialogue forms an important pillar of cooperation envisaged in the Joint Declaration on Comprehensive Partnership between the two countries concluded during the official visit of Prime Minister Ranil Wickremesinghe to Japan in 2015.
The Sri Lanka delegation to the Dialogue was led by Sashikala Premawardhane, Director General, Ocean Affairs and Climate Change division of the Foreign Affairs Ministry and the delegation of Japan was headed by Shogo Yoshitake, Director, Southwest Asia Division of the Ministry of Foreign Affairs of Japan.