---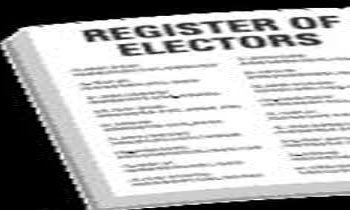 The Government is reported to be preparing legislation, which if enacted, will enable persons displaced prior to 2009 and living elsewhere can vote at elections despite their names not being included in the electoral registers.
The Registration of Electors (Special Provisions) Bill will exempt internally displaced persons from the requirements of the Registrations of the Electors Act.
The bill has been placed on the Order Paper of Parliament at the moment. The constitutionality of the bill has now been challenged in the Supreme Court. The petition says the Bill appears to be drafted and presented to Parliament with ulterior motives, including permitting the registration of persons living overseas.
It can be done by producing a certificate from the Grama Niladhari.
The provisions of the Bill will enable them to come to Sri Lanka purely for the purpose of getting their names entered in the Electoral Registers of the Northern and Eastern Provinces, without having any permanent residency in Sri Lanka, although Registration of Electors Act No.44 of 1980 requires for the purpose of registration such persons to be "ordinarily resident in any electoral district on the first day of June in any year", unless absent for reason of employment. (Kelum Bandara)