---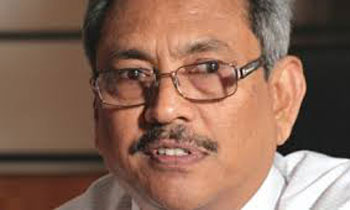 Former defence secretary Gotabaya Rajapaksa arrived at the PRECIFAC this morning in connection with the investigation into a fraud at the KKS cement factory.
A spokesman said Mr. Rajapaksa arrived at the commission to give an affidavit with regard to a statement he made on July 15 regarding the fraud.
Investigations were being carried out by the PRECIFAC on a complaint that some machinery and other equipment belonging to the KKS cement factory had been removed by the army saying it was done under a tender procedure for scrap metal.
Mr. Rajapaksa was earlier questioned whether the defense ministry approval had been granted for the removal of these items from the cement factory as scrap metal.
Video by Susantha