---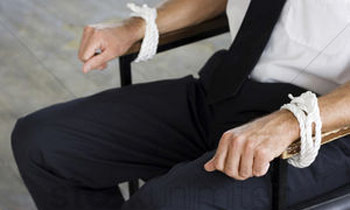 A man was treated with water mixed with chilli and tied to a chair when he had gone to the house of a woman with whom he had an illicit affair.
He had then been handed over to the police by the parents of the woman's husband.
According to the Galenbindunuwewa Police the man is a father of two children and having a clandestine love affair for a long time with the women whose husband has gone for foreign job.
Parents of the husband have got to know about this affair and were waiting to catch him in action. Unaware of this the man had one day visited his fiancée but only to be manhandled by the relatives of the woman's husband.
They gave him a shower of chilli water and tied him to a chair.
However, the man had complained to the police that he had been assaulted injuring one of his legs and poured with chilli water.
O.I.C. of Galenbindunuwea Police K.M.S. Karunatissa said that considering all the views from both parties he had taken steps to take legal action against the man for illegal entrance into a house. (Dayarathna Embogama)