---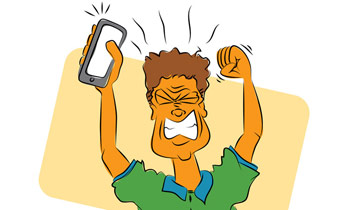 A man who had been suspicious of his 44-year-old wife whom he said had been always engaged in telephone conversations, had stabbed her to death in Gampola yesterday.
Police said the man who had initially thought of cutting off her ear to teach her lesson, had however slashed her throat out of anger.
The incident had taken place at a Gampola Auditorium where their 15-year-old son was taking part in a Karate tournament where his son had taken part.
The suspect who was also among the spectators had noticed that his wife was continuously engaged in a telephone conversation and suspected that she was carrying on with somebody.
The victim was identified as Sunethra Kumari Iranganie - a mother of two.
The suspect had confessed to the Police that he went back to the town and bought a knife for Rs.40 with the intention of cutting her ear.
But when he had observed that his wife was engaged in a telephone conversation with somebody close to the toilet, he had got into a rage and stabbed her to death, Police said. (Suranga Rajanayaka)