---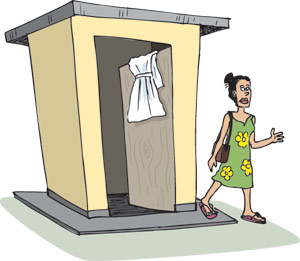 A 12-year-old schoolgirl, who attempted to elope with her boyfriend after changing out of her school uniform in a toilet in the Kuliyapitiya Town, was taken into custody by the Women's and Children's Bureau of the Kuliyapitiya Police yesterday.
Two security officers at the Kuliyapitiya bus stand had grown suspicious after seeing the girl loitering near the public toilet and had kept an eye till she come out. After noticing that the girl had changed out of her school uniform into coloured clothing, they had detained her and informed the police about their suspicions.
The police officers arrived and took the girl into their custody.
The girl has begun a love affair with a boy she had met at a funeral house and and they had apparently planned to elope together.
Police has begun investigations to arrest the girl's boyfriend. They had also warned the girl's parents to be more vigilant about the whereabouts of their ward at all times.
It was also revealed that the girl had used her mother's phone to talk to her boyfriend when she was away.
OIC Women's and Children's Bureau Women SI Savithri Sirimanne, Sergeant Dayarathna (58527) Women Sergeant Wickremasinghe (392) are conducting investigations under the guidance of the Kuliyapitiya HQI Ajith Priyantha. (Dinesh Upendra)