---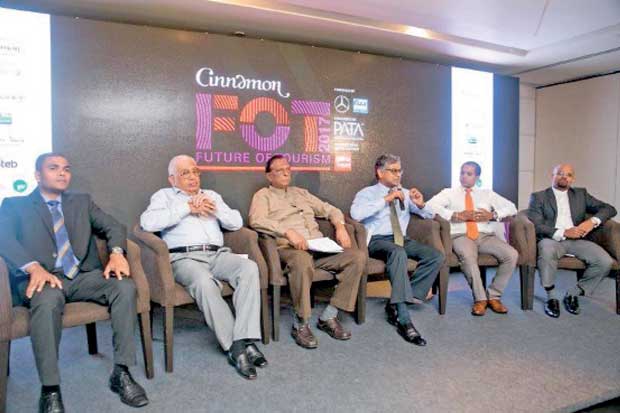 Recognizing the importance of a streamlined growth plan and educating industry stakeholders, the second edition of Cinnamon Future of Tourism Summit 2017 will host 14 innovators of the travel and tourism industry to emphasise on the importance of technology, authenticity and innovation to achieve the country's development goal.

Identified as the third net foreign exchange earner of the country, the tourism industry has set a target to earn US$7 billion in 2020 opening up job opportunities to 600,000 locals and increasing daily spend per visitor to US$210. With the rapid development taking place in the industry it is time to layout a strategic growth plan across boards and setting international standards for travel and tourism related services.

This year's summit will be curated by SHS Swiss Hospitality Solutions Founder Wilhem K Weber featuring CNN Travel Executive Editor Brekke Fletcher, TrendOne Brand Ambassador Rene Massatti, TrendOne Creative Innovations Head Sebastian Rassmann, Emirates Academy of Hospitality Management Research and Innovation Director Dr. Sanjay Nadkarni, Google Country Director Fazal Ashfaq, Mocinno International Hospitality Management Managing Director Jeroen Gulickx, Twenty31 Consulting Inc Partner Oliver Martin, Minor Hotel Group Limited CEO Dilip Rajakarier, Dragon Trail Interactive Managing Director Roy Graff, booking.com Co-Founder and Roomlr Founder/CEO Bas Lemmens, Linser Hospitality GmbH Founder and Managing Partner Dr. Franz Linser, Euro Monitor Jocelyn Cheung and STR Global Matthew Burke.

The speakers will present their findings under the topics of: Understanding tomorrows traveller, technology of the future – Tech Showcase, use of customer data for innovation, changing future hospitality landscape to make your hotel profitable, role of brands in future hospitality marketing, the future of Chinese Outbound tourism and opportunity in Sri Lanka, future of wellness travel and opportunity for Sri Lanka, fighting for your market share - OTA vs brand.com, future of hotel revenue with comparative regional analysis and trends and forecast on travel and tourism (Global, Regional - Asia Pacific and Association of Southeast Asian Nations (ASEAN), Sri Lanka).

"We had a tremendous response during the first summit and this year there is an increased interest from the industry to be part of the summit. The first summit focused on 'Responsible travel for driving revenue' was attended by 300 participants and this year in response to meet the demand we are preparing to accommodate 400 participants," John Keells group Vice President and Cinnamon Hotels and Resorts Brand Marketing Head Dileep Mudandeniya noted.

The event is powered by Mercedes Benz and is endorsed by the Pacific Asia Travel Association (PATA), with CNN Travel as the international media partner, HNN as the media partner and Travel Index as the digital media partner. Sri Lanka Tourism and Promotions Bureau is the destination partner with SriLankan Airlines coming on board as the airline partner. The digital partner for the event will be Xiteb, Mobitel Private Limited the Mobile Partner, Daily Mirror, Daily FT and The Sunday Times as the print media partner and the inbound tour operator will be Walkers Tours.