---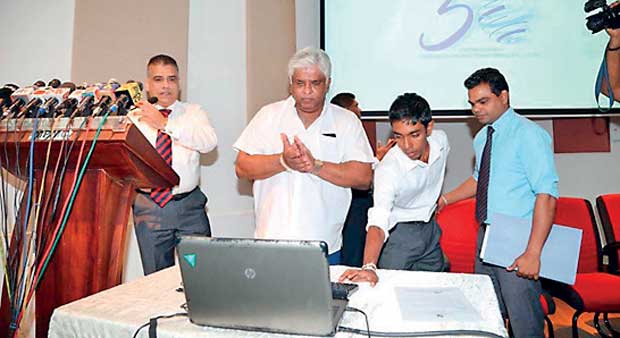 In order to mark the 50th anniversary of the Sri Lanka Shippers' Council, a tree planting ceremony was held recently at the Hambantota Port. The ceremony was held under the distinguished patronage of Ports and Shipping Minister Arjuna Ranatunga.
During the ceremony, 25 king coconut and 25 cashew plants were planted with the participation of office bearers, past chairmen and members of the Sri Lanka Shippers' Council along with the invitees. The Ports and Shipping Ministry Secretary, Merchant Shipping Director General, senior officials of the Sri Lanka Ports Authority in Colombo and Hambantota were also among the invitees for the event.
During the programme, Ranatunga also unveiled the Sri Lanka Shippers' Council 50th anniversary logo.
The Sri Lanka Shippers' Council, an affiliated trade body of the Ceylon Chamber of Commerce, was the first National Shippers' Council set up on March 23, 2016 in the Asia on a recommendation made by UNCTAD to the Commerce Ministry in order to negotiate with Shipping Conferences.
Starting from scratch, the Shippers' Council of Ceylon (SC) has played a vital role in the Sri Lankan economy by looking after the interest of shippers and also to serve as a strong advocate to the government on shipping and port-related matters. Today it consists of 14 product associations as members.
Hellman Worldwide Logistics, Universal Freighters International, Mountain Hawk Express, Expelogix, Spedicon Logistics, Kokoa Peat Exports, KokosFibre Exports and CWT Globelink Colombo came forward to sponsor the tree planting ceremony.