---
The country's premier hospitality education provider, Sri Lanka Institute of Tourism and Hotel Management (SLITHM) will be conducting its 38th graduation ceremony at the BMICH today.
This year's graduation ceremony is the 38th since its inception and a total of 77 students will step in to the world as fully qualified tourism and hospitality professionals.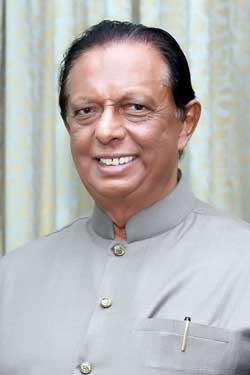 "The new graduates are the torch bearers of Sri Lanka's evolving tourism industry. Their talents, knowledge and skills acquired through intense training at SLITHM will define the success of the industry in the years to come. I'm confident that Sri Lanka will continue to stand out for its world class hospitality through the invaluable contribution of SLITHM to the country's tourism development efforts," said the Chief Guest at the Graduation Ceremony, Minister of Tourism Development and Christian Religious Affairs, John Amaratunga The SLITHM main campus in Colombo is a purpose designed training facility offering students a holistic education experience in the different aspects of tourism and hospitality.
"SLITHM plays an important role in providing the skills set necessary for our youth to contribute to the growth of the tourism sector. I commend the Chairman and Management for their commitment and dedication in bringing out the best of the students that enter its portals," notedDeputy Minister of Tourism Development and Christian Religious Affairs, Arundika Fernando.
SLITHM has developed an extensive network of satellite schools all across the country in order to attract and train youth in the fine art of hospitality. In addition to the existing satellite schools in Kandy, Anuradhapura, Koggala, Bandarawela, Ratnapura and Kurunegala, Minister Amaratunga has launched an expansion drive with new training schools being opened in Hambantota, Passikuda, Polonnaruwa and Negombo in the recent past. "Rather than waiting for students to come to us, we must go to their doorstep and wherever new hotels are being built," explained Minister Amaratunga who has taken a personal interest in raising Sri Lanka's service standards.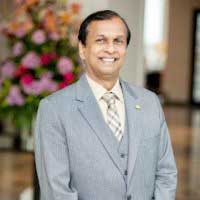 "SLITHM is the premier hospitality-tourism education provider in Sri Lanka and is the undisputed leader in turning out competent and skilled industry professionals required by the industry," noted the Secretary to the Ministry of Tourism Development and Christian Religious Affairs, P.H.J.B. Sugathadasa.
With Sri Lanka's tourism arrivals crossing the 2 million mark and dozens of new hotels coming up across the country, the industry requires thousands of new workers. In order to cater to the demand SLITHM has nearly doubled its output of basic trained students from 3000 per year to nearly 6000 per year.
"SLITHM students are competent in a broad range of management know-how in tourism and hospitality operations; they are among the top achievers both in Sri Lanka and abroad. I urge all those graduating today to be role models in their chosen field and become leaders of the tourism and hospitality industries in this country, just as their predecessors have done.
"I congratulate all those graduating today; you have done well and deserve to celebrate!" said a proud Chairman of the Sri Lanka Institute of Tourism & Hotel Management, Sunil Dissanayake.
"Combined with the best academic inputs and an unmatchable practical training environment, SLITHM continues to deliver the best industry professionals through holistic learning," noted Director General,Sri Lanka Institute of Tourism & Hotel Management,
Buddhika Hewawasam.