---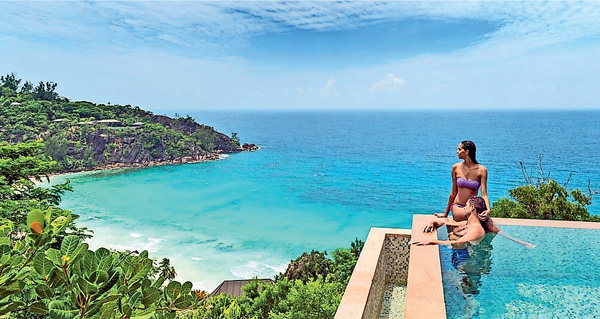 Qatar Airways will provide travellers with greater access to the idyllic white sand beaches and turquoise waters of the Seychelles with daily flights from Doha starting on December 12, 2016.
Travellers wishing to explore the beauty of the Seychelles – one of the world's most popular tourist destinations in the Indian Ocean – will enjoy convenient flights and award-winning service when travelling with Qatar Airways.

Residents of the Seychelles will also benefit from the opportunity to connect to the airline's network of more than 150 business and leisure destinations around the world via the airline's hub in Doha. The airline's expanding global reach and modern fleet will take travellers to exciting places across the globe including the airline's latest destinations launched in 2016: Adelaide, Atlanta, Birmingham, Boston, Helsinki, Los Angeles, Marrakech, Pisa, Ras Al Khaimah, Sydney, Windhoek
and Yerevan.

Qatar Airways Group Chief Executive Akbar Al Baker said, "Over recent years Qatar Airways has seen significant growth, expanding its worldwide footprint to provide more opportunities for global leisure travellers to premium destinations such as the Seychelles. When travelling with Qatar Airways we ensure that our passengers' dream holiday starts with an extraordinary journey on board, where they truly experience the warmth of Middle Eastern hospitality, world-class service, award-winning cuisine and in-flight entertainment."

Seychelles Tourism and Culture Minister Alain St. Ange said, "It gives me great pleasure to see Qatar Airways serving the Seychelles. Our partnership has always been a very positive one. I know that the airline is very popular with the local community and we all look forward to many more years of fruitful cooperation and increased tourism business to our shores." Seychelles Tourism Board Chief Executive Officer Sherin Naiken added, "The Seychelles Tourism Board is very happy to welcome Qatar Airways. We are looking forward to building a partnership with the airline that will foster the development of tourism and growth of local business."

Passengers flying to the Seychelles from any of Qatar Airways' more than 150 destinations around the world will enjoy a quick and convenient transfer at the airline's state-of-the-art hub Hamad International Airport. Offering more than 100 retail and dining options and unique services such as a 25-metre swimming pool, hotel and spa, designed exclusively for those in transit, the airport is sure to further enhance the passengers' overall travel experience.

Qatar Airways, the national airline of the State of Qatar, is one of the fastest growing airlines operating one of the youngest fleets in the world. Now in its 19th year of operations, the airline has a modern fleet of 190 aircraft flying to more than 150 key business and leisure destinations across six continents.