---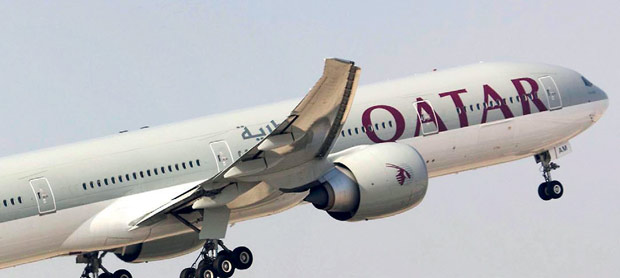 Qatar Airways was named 'Best Regional Middle East/Africa Airline' in Money magazine's 2017 'Best in Travel' and was named runner-up for the title of 'Best Overall International Airline.'
These latest awards join a number of distinguished accolades the airline has recently received; including the esteemed 'Airline of the Year' title at the 2017 Air Transport Awards, one of the highest honours in the industry.
The Money magazine 'Best in Travel' awards is an established annual ranking that highlights the best in the travel industry where quality, cost and value intersect. These prominent awards were bestowed upon Qatar Airways for its standout passenger experience, with the airline receiving high marks for its unmatched value, comfort and entertainment offerings in flight, which includes smartphone connectivity and up to 3,000 viewing options such as the latest blockbuster movies and TV box sets.
Qatar Airways Group Chief Executive, Akbar Al Baker said, "We are delighted to be named the Best Regional airline by Money magazine. Qatar Airways is dedicated to providing its passengers with an outstanding on-board experience, and we take tremendous pride in the highest standards of service we deliver. To have been recognized with this award is a testament to our continued dedication to ensuring that each and every passenger's journey is exceptional."
Continuing its ongoing commitment to ensure the highest levels of service, Qatar Airways recently launched its new Qsuite, the industry's first-ever double bed available in Business Class, with privacy panels that stow away, allowing passengers in adjoining seats to create their own private room. Adjustable panels and movable TV monitors on the centre four seats allow colleagues, friends or families travelling together to transform their space into a private suite, permitting them to work, dine and socialize together.
These new features provide the ultimate customisable travel experience that enables passengers to create an environment that suits their own unique needs and ensures that Qatar Airways continues to lead the airline industry in terms of passenger experience in the skies.