---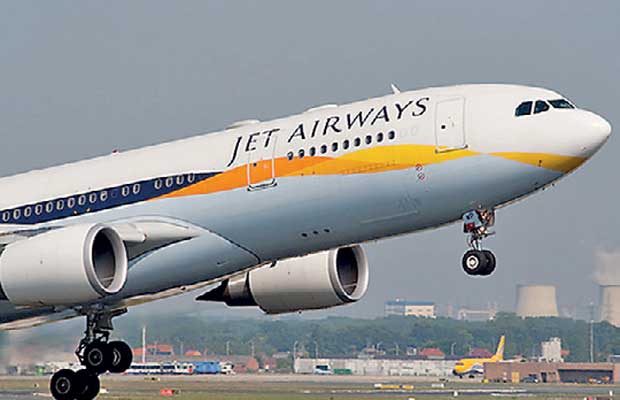 With the onset of the holiday season, JetEscapes Holidays from Jet Airways, India's full-service, premier international airline announced its latest line-up of brand new, all-inclusive holiday options for 2017 summer season.
Under the new expanded offers this summer, JetEscapes is offering a portfolio of as many as 69 destinations for guests and their families to choose from for travel during these summer vacations.
Guests vacationing in India or at select international destinations serviced by the airline's network, can access many attractive, all-inclusive offers that start from as low as US$ 177inclusive of travel on Jet Airways – rated recently as 'India's Best Airline' by travellers in TripAdvisor's Travellers Choice Awards 2017.
Jayaraj Shanmugam, Chief Commercial Officer, Jet Airways said, "Holidays are precious moments. We are seeing a growing number of people investing significant time and effort in planning vacations that are highly experiential. JetEscapes Holidays has an impeccable track record of designing both ready-made and customised travel experiences for our guests, all at attractive rates. JetEscapes Holidays complement the airline's extensive network of 65 destinations on offer. JetEscapes will continue to deliver memorable and unforgettable experiences for its guests."
JetEscapes promises attractive and extremely convenient holiday choices across select destinations India - from weekend getaways to extended trips as per needs of its guests. Guests contemplating quick weekend getaways can opt for a two-night, three-day vacation beach holiday package to Kochi or explore the majestic palaces of Rajasthan by visiting the 'Pink City' - Jaipur.
They can even experience life around the lively beaches of Goa, savour Goan and international cuisine at popular beach shacks, as well as participate in popular water sport events such as parasailing by selecting the three-night, four-day Goa holiday package.
For those looking to soak in the sun, laze around the backwaters and beaches of Kerala, experience the religious and folk traditions, ayurveda treatments and spices on offer, a three-night, four-day Kochi-Munnar holiday package works best. Those undertaking extended visits to the state, can enjoy the 'Tranquil Kerala' package covering Kochi, Munnar, Thekkady and Alleppey over five-nights and six-days, ensuring a rejuvenating experience.
For winter lovers, JetEscapes Holidays offers a six-night, seven-day'Magical Kashmir' holiday that showcases the abundant natural beauty of Srinagar, Pahalgam and Gulmarg. Guests can even visit picturesque Sonmarg and the tour includes the famous Shankaracharya temple, Mughal Gardens, and a Shikara ride on the famous Dal Lake. Mementos including world-famous, local, hand-crafted items typical of the Kashmiri region are also available on sale from local artisans.
Other significant choices includes a six-night, seven-day 'Himachal Experience' including a breath-taking tour of Shimla, Manali and Chandigarh, and a seven-night, eight day 'Incredible Ladakh' holiday package includes a sightseeing tour of Leh's picturesque beauty, Nubra Valley and Pangong. At Leh, guests can take a trip to Shanti Stupa, which was built by Japanese monks to promote world peace, or find solace, at the eye-catching SankarGompa monastery. Guests can also experience the traditional Tibetan architecture at the Leh Palace.
Guests can even travel and discover the less explored and increasingly popular Indian Northeast as part of a six-night, seven-day 'Mesmerizing Northeast' holiday which offers an unforgettable experience, replete with snow-clad Himalayan peaks and dense hilly jungles nestled in a cool and pleasant environment. Guests can also experience the iconic confluence of many cultures, races and tribes on this trip together with a legendary visit to the Tawang monastery, the largest in India and the second-largest after the Potala Palace in Lhasa, Tibet.
JetEscapes Holidays has also a wide spread of international holidays for guests. Some of these include attractive four-night, five-day holidays to Bangkok and Pattaya in Thailand, three-night and four-day package to Dubai, a seven-night and eight-day holiday package to Kathmandu,Chitwan and Pokhara in Nepal, and a three-night and four-day package to Amsterdam, London or Paris.
Also on offer are sojourns to Singapore, allowing guests to create lasting memories of the time spent with their families and exploring cultures and landscapes. While in Singapore, guests can experience the vibrant mix of tradition and modernity that is thoroughly Singaporean. An island of fun and festivities throughout the year, Singapore offers sophisticated nightlife, gourmet food, great shopping and sightseeing.
The standard holiday packages include a Jet Airways return economy airfare (inclusive of all taxes), airport transfers, three-star hotel accommodation with breakfast and sightseeing. As an incremental advantage, JetPrivilege members can earn JPMiles based on the travel spend on the packages booked on JetEscapes. JetEscapes also offers choices for travel in premiere cabin, with four and five-star hotels.