---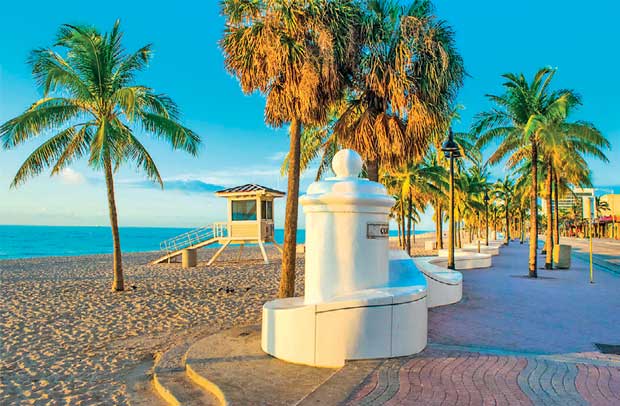 Emirates has announced it will launch a daily service between Dubai and Fort Lauderdale-Hollywood International Airport, on December 15, serving the South Florida area, including Fort Lauderdale, Miami, and West Palm Beach. This will be Emirates' 11th passenger route in the United States.
The airline will operate a GE-powered US-built Boeing 777-200LR aircraft in a three-class configuration on the route, offering 8 First Class suites, 42 Business Class lie-flat beds and 216 Economy Class seats for travellers, and up to 15 tonnes of belly hold cargo for shippers.
"Fort Lauderdale and Miami are two of America's most exciting destinations for leisure and business travel," said Sir Tim Clark, President Emirates Airline. "Broward County and Dade County combined to host more than 25 million visitors last year, mainly from the United States and Latin America."
"Broward County is honoured that Emirates airline has selected FLL as their gateway to our vibrant and exciting destination," said Marty Kiar, Broward County Mayor. "This non-stop service will allow world travellers to experience our sun-drenched beaches to the majestic beauty of the Everglades and all the sensational attractions of a cosmopolitan area. Additionally, our residents can now explore the Middle East and the other 150 plus cities served by this world class airline."
"Amid seemingly endless airline consolidation and diminishing value for travellers, this new service from Emirates is a welcome development," said US Travel Association President and CEO Roger Dow. "When international airlines open new routes to US airports, providing supply where there is previously unmet demand, both flyers and local economies benefit enormously from higher customer service standards and the good, non-exportable jobs fueled by increased travel. We hope to see more of this type of service expansion, which provides a much-needed infusion of connectivity and healthy competition into our aviation market."
Passengers wishing to travel beyond the Fort Lauderdale-Miami area to onward destinations in the US, Caribbean and Latin America can take advantage of Emirates' codeshare partnership with JetBlue Airways (B6) that offers connection options to over 26 destinations in the US and 19 destinations throughout the Caribbean and Latin America, including the Bahamas, Cancun and Havana.
Visitors to the Sunshine State will also benefit from having two Emirates gateways in relative close proximity to each other, providing more options for travellers to make the most of their journey to Florida.