---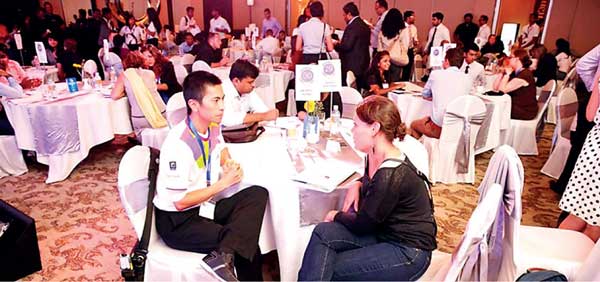 The Cinnamon Travel Bloggers Conference – Cinnamon TBCasia 2016 – tomorrow at Cinnamon Grand in Colombo brings together 60 leading travel bloggers from around the world under one roof.
Organised by Cinnamon Hotels & Resorts in partnership with the Professional Travel Bloggers' Association (PTBA) and the national carrier SriLankan Airlines, the conference will be an invaluable opportunity for key decision-makers of Sri Lanka's hospitality and travel industry to gain key insights into the future of their businesses.

While most conferences in Sri Lanka follow a standard talk-based structure, Cinnamon TBCasia will have a novel
speed networking session between the bloggers and audience as part of the conference schedule.
Internationally, speed networking is a popular networking concept with an accelerated agenda, creating opportunities for professionals to meet relevant business contacts to generate new business quickly. Similarly, the speed networking session at Cinnamon TBCasia is designed to be a personalized learning opportunity from the world's top travel writers and
digital specialists.

In a short period of time, conference participants will be able to sit down with individual travel bloggers and network with them. A session of this nature is a rare opportunity and the first of its kind to be held at a conference in Sri Lanka.

The conference sessions will be broken into two tracks namely, industry and blogger track, which will provide participants a further personalized opportunity to engage with renowned bloggers in one-on-one conversations as well as fellow industry representatives.

In addition to engaging with world-renowned bloggers, the audience will be able to gain insight into a fresh format for business events, making the learning experience hugely valuable. Engaging in this speed networking session will allow participants to find out how to work with bloggers and learn how better to market travel products and services in Sri Lanka.

While the speed networking opportunity itself is a component that will hugely benefit participants, the conference is also privy to some of the world's most well-known tourism and travel industry experts from Nat Geo, PATA, Revinate, Travel Click, Digital Jungle and many more.