---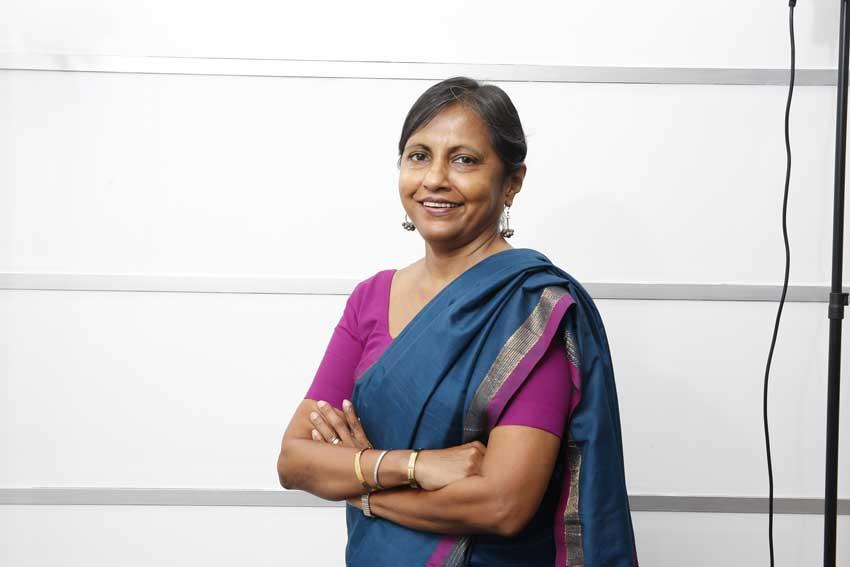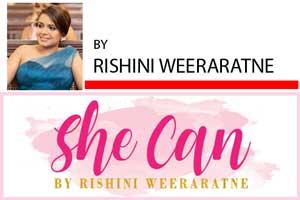 My guest this week needs no introduction. She is one of Sri Lanka's most accomplished, corporate power-women and an advocate for gender-equality in the workplace. Chairperson of Jetwing Hotels Ltd. and the Managing Director of Jetwing Travels (PVT) Ltd., she is also an Independent Non-Executive Director of Commercial Bank PLC, Non-Executive Director of Capital Alliance Finance PLC, Trade Finance and Allianz Insurance Lanka Ltd, and was also the Former Chairperson of Sri Lanka Institute of Directors, Former Director - Finance and Administration at J Walter Thompson, and a Former Member of the Advisory Council for Sri Lanka Tourism. An iconic Sri Lankan powerhouse, she continues to be a trailblazer reaffirming the fact that - She Can, Women Can and Sri Lanka Can.
I recollect a conversation I had with her on the 30th of April 2018. She had taken time off her busy schedule to attend an event hosted by my event company, on behalf of an international client. Only forty-guests were invited for this private, intimate affair, held at Café Francais, Park Street Mews; an early-evening dinner curated by a French Michelin-star chef followed by an hour of entertainment by Alexander, an acclaimed digital illusionist from Singapore. Having greeted her at the entrance, I promptly thanked her for accepting the invite, as only a limited number of guests had been invited and it was imperative for the success of the event, that we had a full-house. Her response, that evening, left me with a smile on my face.
"I always think if my son was doing something, I would want people to support it, hence whenever I see a young person doing something, I support it in any which way I can."
Down-to-earth, kind, authentic with an easy-vibe and positive energy is how I would best describe my guest this week; SHIROMAL COORAY.

What are the most important attributes of successful leaders today? I would think - empathy, emotional maturity, the ability to listen to another perspective and evaluate, are all important in the current environment.

Where do you see the company in the next five years? I see the next two years consolidating and getting back to where we were Pre-Easter Sunday attack. The three years following that will see rapid growth, venturing into new source markets, adapting products to suit the new world and adopting more technology.
How did you move forward when everyone kept telling you that your suggestions or ideas won't work? I'm sure at one point during your career your ideas would have been shot down? Oh yes, it happens pretty often. Most people tend to disregard a female viewpoint or they think power lies with a male and hence simply follow the views of the male. One must learn to have a thick skin and keep harping on ones views. Subsequently, even if others would realize what the female said was correct, they would dare not acknowledge that. But it's ok, just keep your faith and belief and it will be heard and adopted, though you may not get the credit for it.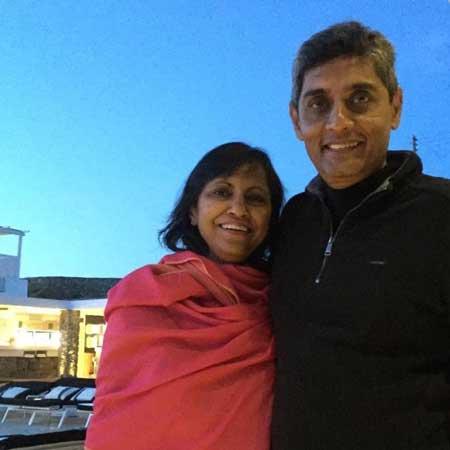 How did you reach your level of success, given the sector's gender gap, especially among leadership? I think I had it easier because I come from a family business. But, I did work for a multinational company too. I think if you understand your purpose, the strength of your team and what the customers require it is not a difficult task. So, I can say by staying focused and enabling the teams to do what they do best one can always succeed.

Do you ever think – "Am I crazy?" Funny you ask, yes there have been times, especially when I see some of my classmates leading very simple uncomplicated lives tending to their families. At times, my friends simply cannot understand why I am unable to answer their call and neither can they seem to forgive me for forgetting to return a call, they get quite upset, and here I am sitting and grappling with problems from all fronts; personal, business etc. Hence, I do wonder at times, "Am I Crazy!"
How do you differentiate yourself? I think each of us are different. I am a person who is direct and addresses an issue even if it is confrontational. I would rather discuss, argue and sort it out and put it out of my mind. Often, when someone brings up a past issue, I have forgotten the intricate details and vaguely remember the issues. But some tend to keep harping on them. I also always strive to do better and keep pushing the teams, rather than just bask in the success and the glory.
What is your 'why?' I feel content and fulfilled when I see my actions impact someone and touch a persons life in a positive way.
Who do you look up to for inspiration or mentorship? Growing up it was my father, Herbert Cooray. Now, ironically my mother, Josephine, has been a great mentor. Inspiration also comes from Ajith and my son, Gehan and the amazing Jetwing team.
What is one decision you wish you didn't make? Not doing a part-time job working behind a bar counter while I was a student.
Your biggest regret? Being a difficult child and giving my parents much heartache!
One mistake you have made in life? Following my heart instead of the head.
How do you keep your team motivated despite conflicts and obstacles? By being brutally honest with them and keeping them updated on our purpose, how and why we need to achieve it and where we are at the given point in time and then discussing and agreeing what we should do in the future.
What has been the highlight of your career so far? Raising my son, Gehan and growing the company to what it is today; simultaneously!
If you could go back and tell yourself one thing before beginning your career what would it be? Don't ever think a male is better suited to do a job than a female! If he can do it, you can do it better!
What was the biggest rookie mistake you made when just starting out? Sending a memo to the senior staff about punctuality and the entire team walking out! Fortunately, my boss backed me!
Where do you see yourself ten years from now? Writing my books, traveling the world and enjoying retirement.
Share with us a secret no-one else knows. I have no respect for people who are yes men or women!
How do you stay motivated 24/7, 365 days a year? I love what I am doing and the team I work with is simple fabulous. Infact, we are blessed to have them, so, it is easy to stay motivated.
How did you balance being a mother and a professional? What have you sacrificed (both personally and professionally) at each stage of your career? Being a mother is the biggest blessing God has given me. I was lucky to have a mother and a mother-in-law who were extremely helpful and took care of my son when needed. Hence, it was much easier to balance the two. I did go for all the parent-teacher meetings, for all his extra-curricular activities, prize-givings etc. I have missed evening official functions at work, and at times I have also opted out of several Trade Association activities, yet I still had an enormous sense of guilt whilst balancing the two.
What is the best and worst decision you've ever made? Best decision would be allowing my son to pursue his dreams, worst decision is a bit too personal to mention!
What do you think is the most significant barrier to female leadership? Self confidence, patriarchal society, desire to conform to social norms and pressure.
Which woman inspires you and why? My paternal grandmother and my mother. Both are phenomenal, strong women. This realization came to me only recently. My grandmother was born in 1900 and lived up to a 108 years. She was a tough, capable woman taking care of three children, whilst her husband was away at work. She was very independent, had a mind of her own and was a great storyteller. My mother understood her role and supported my Dad in the best way she could and she has an amazing ability to read people correctly. She is very practical and forthright and is not afraid to call a spade just that. They both inspire me as no nonsense people who understood their role in life and fulfilled it to the best they could.
What will be the biggest challenge for the next generation of women? Well, in a sense it will be easier because others have been there and done that but it will also be harder because all the nice things like quotas for women and little carrots offered to corporates to get more women in will not be there. So, it will be a mixed bag.
How do you want to be remembered one day? A good human being and a loyal friend.
What advice would you give to the next generation of female leaders? Be yourself, and make your own statement, don't ape others! If you believe in anything you can achieve it.