---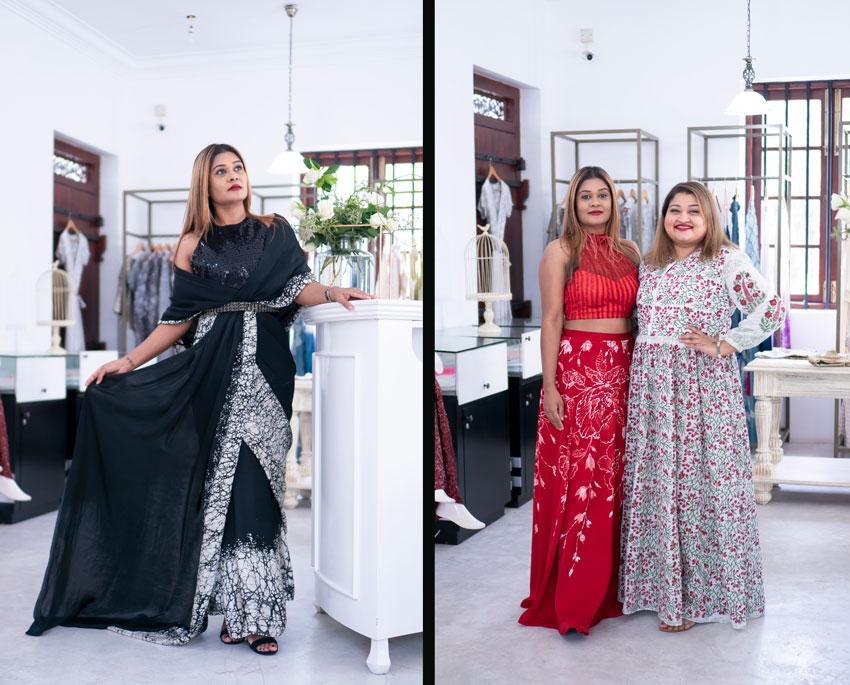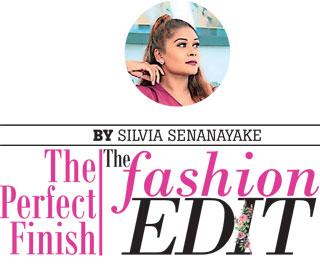 (1)Tell me a bit about your brand? The brand Ramona Oshini has the flair for "romantic surrealism" in both silhouettes and hand-embellished designs, resulting in glorious bridals that make all brides feel absolutely gorgeous. Our gowns and sarees always surprise and delight our clients owing to all the intricate details. The brand puts elegance, personalization, quality and sentimentality, above anything else, hence the Ramona Oshini Bride or Client owns a one-of-a-kind ensemble. Founded by Ramona Oshini Jayawardena, the designer focuses on made-to-measure bridals and bespoke pieces that merge femininity with strength and bold statements, with delicate romance. The bridal range consists of bespoke Sarees, Osaree, Bridal Dresses and clothing for the retinue as well as guests.
(2)When did you launch your brand? The brand was launched at Colombo fashion week 2010.
(3)Was Fashion Designing your first career choice? Yes. Luckily for me from a very young age I knew that I wanted to be apart of the creative industry. Fashion designing has always been my calling!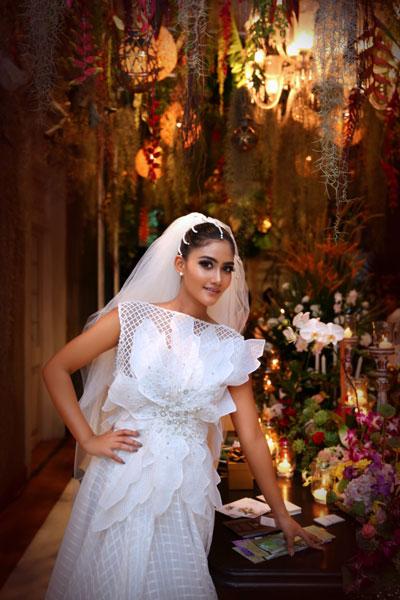 (4)What has been the highlight of your career so far? I have been blessed to have many highlights in my career thus far, from creating a very popular retail store; Zudhora to dressing brides all over the world, to taking part in international fashion shows.
(5)What has been your favorite collection so far and why? My Rose Batik collection, as it was a huge success.
(6)Name four individuals in Sri Lanka who in your opinion are amongst the Best Dressed? Ramani Fernando, Rosy Senanayake, My mother Sandya and Christina Sirisena.
(7)Name one person you would like to dress or style? I would love to create a gorgeous Kandyan Osaree with a twist for one of Beyonce's music videos.
(8)One item of clothing you can't live without? My crisp white shirts.
(9) What inspires you when you design a new collection? The surroundings, the vibe and my mood.
(10)What's your next collection for Spring / Summer 2021? My next collection is a work in progress, I am concentrating on our traditional batik techniques and combining it with fantasy florals to keep with SS 2021 global trends.
(11)A Sri Lankan or International designer you admire? Dior and Amit Agrawal.

(12)What is 'Fashion' to you? It's a lifestyle. I always say women should dress for themselves. When you dress well it gives you a certain confidence and also well dressed women can get a lot done.
(13)If you could go back and tell yourself one thing before beginning your career what would it be? Only trust yourself and your abilities and don't let anyone stop you from doing what you love.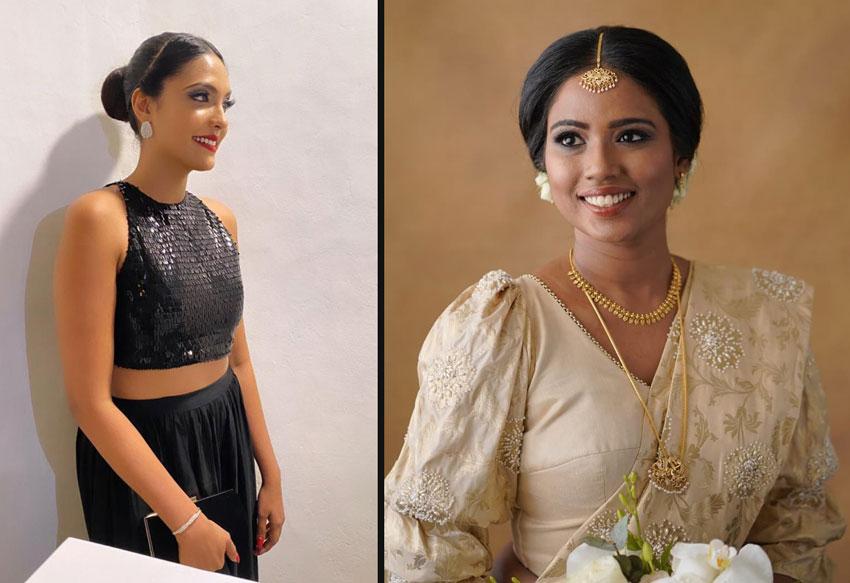 (14)What was the biggest rookie mistake you made when just starting out? Not costing my products properly and making it profitable, and also not sourcing fabric from reasonably priced suppliers.
(15)How is working in fashion different today than from when you started out? Fashion has always been a fast moving industry but with Social Media it has just taken a different turn all together by connecting designers, suppliers and clients with just a few clicks, and today people shop on the go on Instagram and Facebook.
(16)What role do you think social media plays in fashion today? It is all about branding; constant updating of what your brand is about on social media platforms. It's a great platform when used to your advantage.
(17)What was your biggest fear when going out and starting your own line? My main fear was how will the world recieve my brand and designs, and how can I expand and grow my business. My brand is my baby, so each step I take is crucial for it's growth.
(18)There's so much pressure for designers to come out with their greatest collection season after season. What advice would you give to young designers just starting out and hoping to make it in the industry? Just create what you love and be you. Let your individuality and identity show when creating a collection. People identify you with it. Also edit your collection because less is more!