---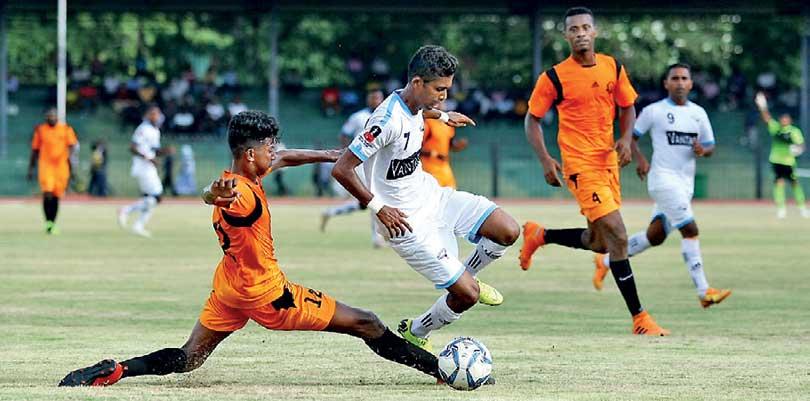 File photo
By Susil Premalal
The Football Federation of Sri Lanka (FFSL) is making all arrangements to conduct the first ever professional tournament – the Super League – in February and March at the Sugathadasa Stadium and Racecourse Stadium in Colombo.

The FFSL has got the blessings and patronage of the world governing body for football FIFA and the Asian body AFC to organise this professional football league in the country.

The Super League will be for both men and women with the men's competition being held in February and March while the women's segment will be worked off in April and May, FFSL President Anura de Silva told the 'Daily Mirror'.

The men's Super League was earlier scheduled to kick-off in April and later postponed to November but has been delayed yet again because of the upsurge in coronavirus cases.

The men's league comprises 10 leading teams. They are Sea Hawks, Blue Eagles SC, Colombo FC, Renown SC, Ratnam SC, Red Star SC, Blue Star SC, Up-Country Lions SC, New Youngs FC and
Defenders SC.

In line with FIFA's women's development programme which requires a Super League for women to be conducted annually, FFSL has chosen four women's teams for the professional league – SL Army, SL Navy, SL Air Force and SL Police. The foreign head coach of Sri Lanka Amir Alagic had maintained that to develop the standard of football in the country, there has to be a professional league.

The main event in the calendar of the FFSL in 2021 would be the professional Super League.