---
Ravinderpal Singh tests positive for COVID-19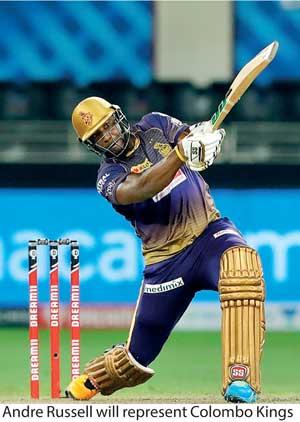 By Bipin Dani
Lanka Premier League (LPL) Franchises will be allowed to add two more players to their initial restriction of 20, as teams struggle to cope with further withdrawals. The decision was also taken in light of the difficulty to get foreign players through the quarantine protocols imposed by the Sri Lankan Government, where players need to go through seven days of quarantine on arrival.

Among the latest with players to withdraw were, Englishmen Ravi Bopara and Liam Plunkett.

"Bopara has pulled out citing personal reasons," Ganeshan Vaheesan, the Jaffna Stallions' Media and Operations Advisor confirmed to the Daily Mirror yesterday.

"We are looking at other options and approaching the right player as his replacement," he added.
The Jaffna Stallions will add Vijayakanth Viyaskanth, one of three players from Jaffna and who is currently in their reserve pool, to the playing squad.

This was confirmed by Saranga Wijeyarathne, the team's Media and Communications Director. The team will now find another local player to fill the revised squad of 22.

News of Plunkett's withdrawal was shared on the Kandy Tuskers social media pages, which also stated that Chris Gayle would not be participating in the League, though there has been no official communication by the team or the event organisers.

Meanwhile, Lasith Malinga, who like Gayle was speculated to withdraw from the tournament, had ruled himself out in the media but there was no official confirmation from the Galle Gladiators, with numerous calls going unanswered. The Gladiators will however, be boosted by the arrival of Shoaib Malik today.

There was bad news for Colombo Kings, already hit by multi changes to their head coach position, as Canada's right-hand batsman Ravinderpal Singh tested positive for COVID-19.

"He has been isolated from other team members," a team source said. "He might now leave for Colombo, where further frequent PCR tests will be conducted in coming days," the source said.

"He has no other serious symptoms and we are hopeful that by the time the LPL begins he will be available to play," the source said about the Indian born Singh.

They will definitely have the services of West Indian all-rounder Andre Russell who arrived in the island and is currently undergoing mandatory quarantine.