---
St. Peter's College who finished third last season were under all sorts of pressure even before the start of the ongoing season attracting some unwanted media attention for all the wrong reasons.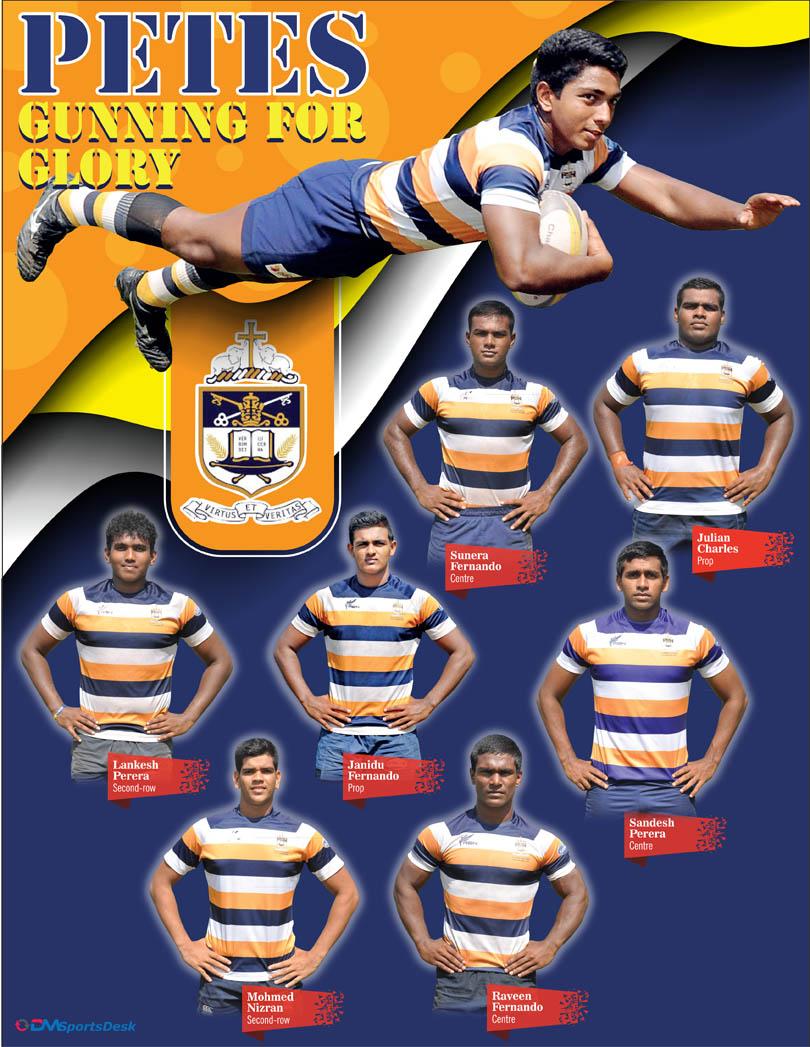 Perhaps that played a role in their shock defeat at the hands of S. Thomas' College in the opening week of the Inter-Schools League Rugby Tournament.
Led by number eight Bilal Hilmy, the Peterites have since registered two victories beating Kingswood College 14-7 while hammering Maliyadeva College 82-0.
Centre Sandesh de Mel has been their best player so far having notched up a try in every single game, while booting over a few conversions while wing three quarter Raveen Fernando has also scored three tries thus far.
"The Maliyadeva win was good but as the coach I expected more," Rajiv Perera, the assistant coach of St. Peter's said on the thumping win. "As a coach I don't really look at the scores as I focus more on the structures that we play, how players perform in set-pieces and defensively how organised the team are and so on," the former Havelock player said.
St. Peter's was able to make huge progress under the guidance of head coach Sanath Martis in the last season climbing to third place in the league tournament having finished sixth the year before, while claiming the Milo President's Trophy. The experiences of that squad made the Petes one of the pre- season favourites, but their defeat to S. Thomas' was a massive blow in their bid to lag the league trophy.
"That was actually unexpected. I take nothing away from the Thomians. They are a very good team but I thought the ground conditions were not ideal for us and yes it has damaged our title hopes considerably. However, I am very confident of the boys and hope they could turn things around in the coming games," Perera told the Daily Mirror.
Perera also claimed that his team is gunning for league glory.
"I know we have lost a game but these are still early days and our target is to win the league tournament," he said.
Daily Mirror PREDICTION
St. Peter's College did a tremendous job last year to finish third, and have probably got an even better squad this time around, but their early season defeat to S. Thomas' could prove to be a very costly one. They should be able finish in the top four!