---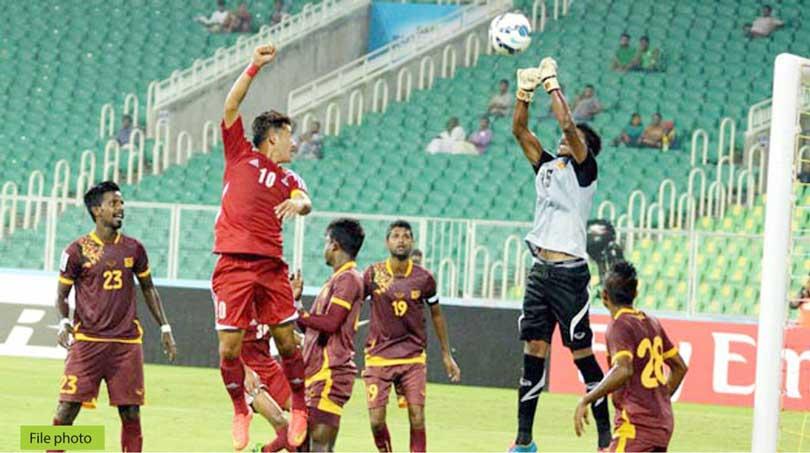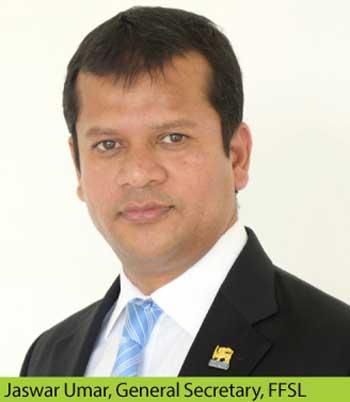 By Susil Premalal
The national football pool which has been temporarily disbanded because of the coronavirus pandemic will undergo a 14-day quarantine period when it is reconvened next month, according to the Football Federation of Sri Lanka (FFSL).

The majority of the 25-member national pool (15) is from the outstations while the balance 10 players are
from Colombo.

"Following the directives of the Sports Ministry to convene sports such as cricket, rugby and football on June 1, the FFSL is considering calling up the national pool for residential training. However, they are not fully geared to resume training on June 1", said Jaswar Umar, General Secretary, FFSL. "The reason why it is mandatory for the players to undergo a period of quarantine is because the physical fitness of the national poolists, who have been inactive for nearly three months, has to be assessed before residential training can resume", he said.
Meanwhile the FFSL has convened a meeting of all football officials with head coach Amir Alagic including coaches and technical staff to discuss how to take the sport forward.

Renowned foreign coach Alagic has been in Sri Lanka since January but has been unable to carry out any development work because of the coronavirus. He is being paid a salary of over LKR 1 million per month but has not been able to do anything productive with the national pool during the last three months.

The FFSL appointed the Bosnian-born Australian coach with two targets in mind this year, namely the SAFF (South Asian Federation Football) Championship to be held in September in Bangladesh and the FIFA World Cup 2022 Doha Asian qualifiers against South Korea, North Korea and Bahrain.

The SAFF Championship and World Cup qualifiers have been postponed indefinitely and are likely to be held in November-December this year or January-February next year, according to local football officials.

The FFSL were planning to conduct national level competitions but were forced to postpone it because of the COVID-19 pandemic. They hope to conduct the Dialog Premier League Championship, FA Cup and the new semi-professional Super League tournament once the situation in the country permits. The 10 teams for the Super League have been selected but they will be officially announced at the launch of the competition.

It has also been proposed to hold matches within closed doors at the Sugathadasa Stadium before the actual competition begins. Although several sponsors have agreed in principle to come on board for the new venture, they are dragging their feet because of the economic crisis in the country caused by the viral outbreak. Meanwhile, Sri Lanka are languishing in the bottom at number 206 in the latest world rankings issued by FIFA.
The reason why it is mandatory for the players to undergo a period of quarantine is because the physical fitness of the national poolists, who have been inactive for nearly three months, has to be assessed before residential training can resume