---
By Harsha Amarasinghe
Havelock Sports Club are set to field arguably one of the youngest top flight sides this season after a number of first team members left the club, but Mobitel as the main sponsor has put their faith in the inexperience Havelock side.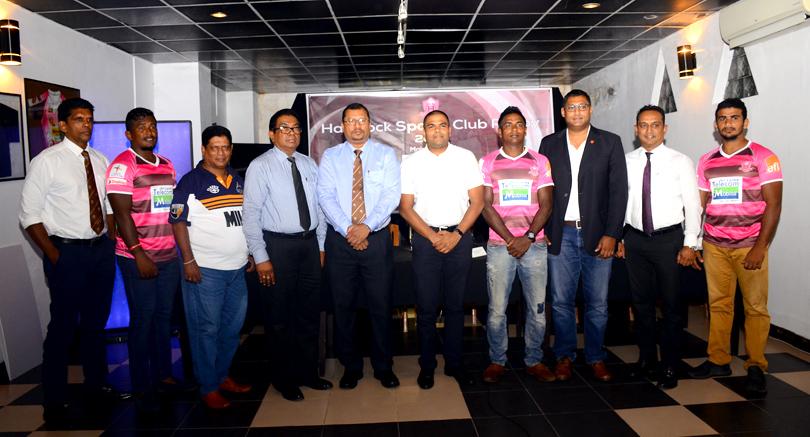 In addition to Mobitel, EFL and Lanka Hospital (Pvt) Ltd have come forward as co-sponsors to boost Havies rugby for the season 2019/2020.
"I think it is a special year for Mobitel because this is the third year we are sponsoring Havelock rugby. The team performed exceptionally well during the last season and I am sure they are well geared up for the upcoming season. Hopefully, we will continue our partnership in the coming years," Indika Amarasooriya Senior Manager, Marketing – Mobitel told the journalists during a press conference held at Havelock Club House on Wednesday.
"EFL is happy to be sponsoring for a second year running and we always had this idea of helping rugby and improving club infrastructure. Apart from that we have been able to provide some job opportunities for certain Havelock players so that we shape up some talented professionals at the end of their careers. So I would like to wish the team and the committee yet another successful year," Sammy Akbar - Director EFL said.
"It is a pleasure that Lanka Hospitals partnering Havelock Sports Club – one of the most prestigious club in the country. This is the second time we are sponsoring a rugby team, first being Royal College and I can remember when Sanath Martis coached them they were very successful. This is the first club side that Lanka Hospitals are sponsoring and I wish everyone all the best," CEO Lanka Hospitals Pradeep Edward said.
Roshan Opatha - Rugby Chairman, Havelock Sports Club meanwhile claimed that amid losing a number of senior players, the club prioritizes loyalty.
"We have a programme going on for the Club, most of the players except for Dinuk (Amarasinghe), for instance Dushmantha (Priyadarshana), Sandun (Herath), Dabare (Chamara) are at the end of their careers and we have a lot of youth also coming in, so what we want is players to fit into our system rather than going behind individual names. The other thing is we have a very loyal membership here and very loyal sponsors. When a player gets a Havelock jersey we want them to feel proud about it. Nowadays what you see is, today they wear a Havelock jersey and tomorrow a CH jersey and in a year a Kandy jersey. Likewise there are few guys playing all over, so where is club loyalty? For us loyalty matters. Just to give you an example, a player (who represented Havelock SC last year) had a surgery which we did at our cost but he left the club months later. So what we are trying to is to have some loyal players," Opatha told.