---
By Harsha Amarasinghe and Sandun Kodithuwakku
Kandy Sports Club are possibly facing their toughest league campaign in five years following injuries to their key players.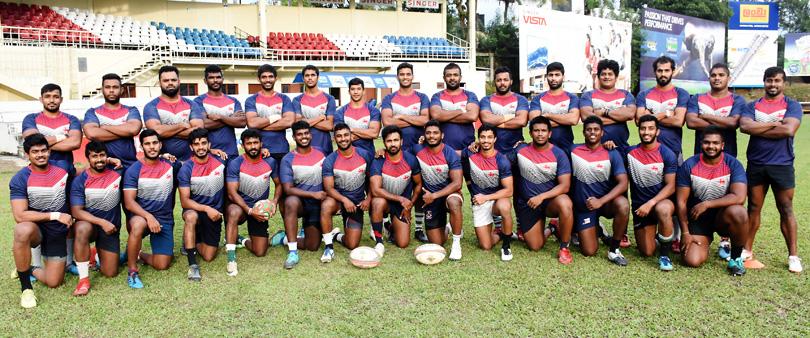 Centre Danushka Ranjan who has been Sri Lanka's best player for last four or five years looks set to miss out on the league campaign due to a injury. The former Havelock super star was one of the main threats for Kandy in terms of scoring tries and he will be dearly missed throughout this season.
Likewise, utility back Richard Dharmapala and arguably Sri Lanka's best wing three quarter Anurudda Wilwara are all out of the season due to injuries.
"This season we have big injuries in Danuhska Ranjan, Richard Dharmapala and Anurudda Wilwara. I don't think they could play this season, so it is a big loss for Kandy Sports Club," Kandy head coach Fazil Marija told Daily Mirror.
However, Kandy has been able to sign some top players in the form of Tarinda Ratwatte, Kavindu Perera, Charles Praveen, Thilina Bandara and Buddhima Piyarathne.
"We have some good players coming in and they have training well and I am happy with the progress they have made so far," added the former Kandy and Sri Lanka captain.
Marija also revealed that the team has been preparing for the season for three months.
"Preparations were really good because we have been practicing for three or four months and everyone has trained well. I think we are ready for this tournament. As we all know all the teams are very good this season with foreign players playing for bottom four, so we can't take any team lightly," added former fly-half.
Kandy captain Nigel Ratwatte though admitted that his team 'has been dominating the league' claimed that it counts for nothing in a fresh season.
"Of course we have been dominating the league for few years but every year is difference so we can't take it as advantage. Every team looks to strengthen their side and it's a new season," said the skipper.
With Tarinda Ratwatte joining Kandy Sports Club, there is all of a sudden some competition for fly-half position which Nigel made his own since the retirement of Marija a couple of years ago.
"I have been playing at fly-half since the retirement of Fazil. We have players who are capable of playing in few positions so we look to mix it up this season," said Nigel.
Kandy have been traditionally a team with country's best backs but Nigel claims that their forwards have prepared very well for this season.
"It is a very known fact that Kandy's strength has been its backs but this season forwards have also done well and are strong upfront. So I hope both backs and forwards can get together and play as a fifteen-man team," said Ratwatte.

Daily Mirror Prediction
In Danushka Ranjan, Anurudda Wilwara, Roshan Weeraratne, Yakoob Ali and Richard Dharamapala, Kandy have lost about 30-40 tries which is a huge gap to fill despite the arrival of Tarinda Ratwatte and Kavindu Perera. During the last season even when they played poorly in certain games, they found ways to win thanks to the individual brilliance, but that doesn't seem to be a possibility this time around. They would need to be at their best in each game. Should be a tough season for Kandy, but may still finish in top two.
Player to watch out for
Buddhima Piyarathne – He showed glimpse of his talent at Navy, but in a strong team such as Kandy Sports Club this guy could be a try machine. If there is space for him to run into, not many players are going to catch Piyarathne.