---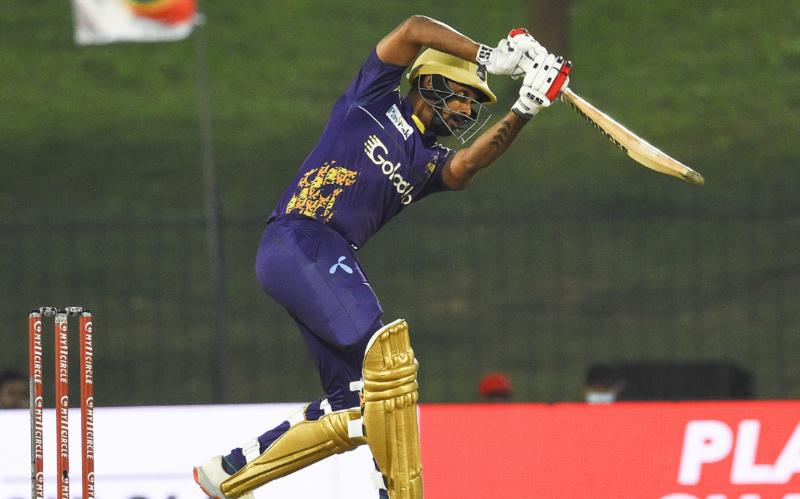 Danushka Gunathilaka has scored 322 runs so far in the LPL and leads the run scorers' chart
By Shehan Daniel

An improved fielding effort was the turning point for the Galle Gladiators in recording their first win in the Lanka Premier League (LPL) on Monday, their opening batsman Danushka Gunathilaka said.

The Gladiators were at the bottom of the LPL table, having lost their first five matches, and on course to become the only team to be eliminated early from the tournament.

However, Monday's emphatic eight-wicket win against the Colombo Kings has revived their chances of qualification and moved them out of bottom place, with tomorrow's match against the Kandy Tuskers likely to determine which of those two teams will secure the last semi-final position.

The Gladiators are on equal points with the Tuskers, each winning only one of their six matches, but the Galle franchise has a marginally better net run rate.

Gunathilaka has shouldered the burden of run scoring for this team, a responsibility that he has performed with excellence, sitting at the top of the tournament's run-scorers' chart, with little consistent contribution from the rest of the batsmen.

In his six innings, Gunathilaka has scored 322 runs, with three half-centuries included, and has 84 more runs than Dambulla Viiking captain Dasun Shanaka who is the second highest run scorer of the LPL.

"(Before Monday's match) We discussed that our middle order was due some runs and also that we weren't putting enough effort into our fielding in the previous four matches. We were giving away 15-20 runs in every single match because of our fielding, and that put unnecessary pressure on our batsmen. We knew if we can keep them to 175-180 runs, we have a good batting line up to chase that score."
"Yesterday, Bhanuka (Rajapaksa), Azam Khan and Ahsan Ali did really well, we fielded well, and we bowled well. Even for Mohammad Amir to take five wickets, our fielding helped. That's why I think yesterday's match was won not because of our batting or bowling, but our fielding. Our catching was good and so was our ground fielding, and that made a big difference," Gunathilaka said.

"I felt under pressure in the last few games so I am happy that the middle order batsmen found form, because I thought I had to finish matches and I had to do all the scoring. So yesterday was a release for me as a batsman."
New to the conditions of current-day cricket, where players are isolated in bio-secure bubbles with no contact with those outside it, Gunathilaka said it was hard at first.
"To be honest the first ten days it was so hard. No one is used to playing cricket like this – we have to get quarantined for 10 days and we couldn't even go out from the room. I'm sure it will be hard for everyone, but after those 10 days when the training starts it doesn't really affect us because we are focused on the matches," Gunathilaka said.
The tournament itself has given Sri Lankan players an opportunity to play alongside overseas stars, and exchange knowledge in a way that would not have otherwise been possible.
"This tournament will be a big change for Sri Lanka cricket. Everyone likes to play this kind of tournament, and as a player I am really happy because I feel like I can share so many things with other foreign players. I spoke to Mohammad Amir for about two hours, and we talked about the Pakistan series last year and I asked him what he was thinking when he was bowling to me. And he told me, so I know next time I face him in an international match how he will bowl to me. And he asked how I batted (against him). So tournaments like this benefit us when we player for our countries, and that's something you don't get when you are only playing international cricket," Gunathilaka added.