---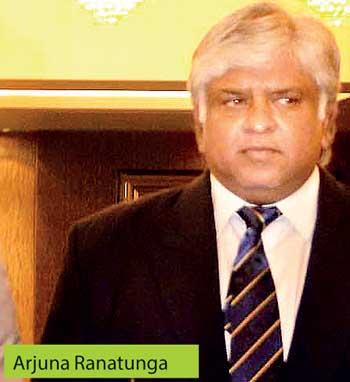 By Yohan Perera
The resignation of National Selection Committee Chairman will not help to revive Sri Lanka cricket which had gone back to what it was before regaining Test status in 1982, former Sri Lanka Cricket Captain, Arjuna Ranatunga said yesterday.

Sri Lankan cricketer turned politician told a media conference that all office-bearers of SLC should resign from their posts.

"All rogues who administer Sri Lanka cricket should resign and give SLC over to those who can bring back the lost glory. Making changes to the team and changing the captain will not help at all," he said.

"SLC should be handed over to former cricketers as they are the ones who are aware of what should be done. Former cricketers will show results if they are given a chance to govern the SLC."

"Former cricketers like me do not need popularity as we are already popular. What the present administrators want is to get popular," he said.
"One has to make unpopular decisions to revive Sri Lanka's cricket."

"The Sri Lanka Team won great respect even when we went for the World Cup with Sir Garfield Sobers in 1983 but that respect does not exist now,"
he added.
SLC should be handed over to former cricketers as they are the ones who are aware of what should be done. Former cricketers will show results if
they are given a chance to govern the SLC