---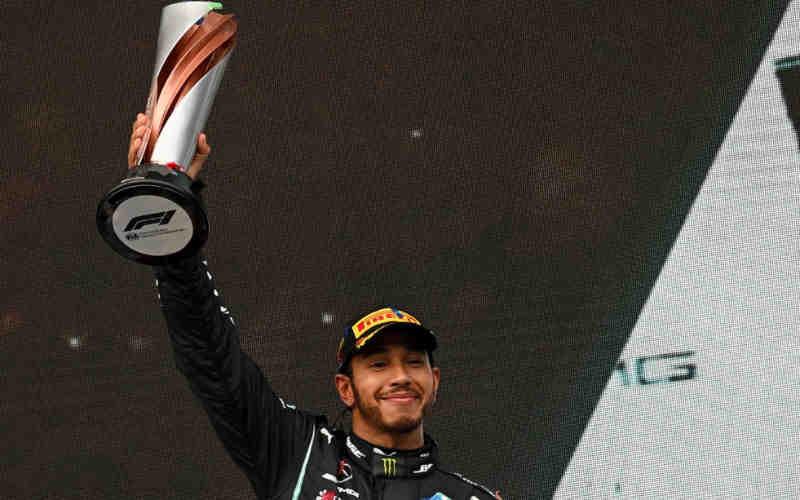 Lewis Hamilton won a record equalling seventh drivers' championship
---
Updated at 11:45 a.m. with result of second ATP Tour Finals match
Hamilton ties the greatest ever
Lewis Hamilton tied Formula One legend Michael Schumacher for the most drivers' championships when he won the Turkish Grand Prix on Sunday. If that is not indicative enough of his status as argubaly the greatest Formula One driver of all time, Hamilton overtook Schumacher for the most number of career race wins earlier this season, having also claimed the record for the most races started in pole position and most number of podium finishes. The 35-year old Brit started Sunday's race from sixth on the grid, before working his way up in rainy conditions that made it difficult for drivers to find grip on the track. He finished ahead of Mexico's Sergio Perez and Germany's Sebastian Vettel.
LPL's Dambulla, Colombo franchises make coaching changes
The Lanka Premier League is just 10 days ahead, but not everything seems set in stone. Following the news that former Sri Lanka batting coach Jon Lewis had been replaced as coach by the new ownership of the Dambulla franchise, led by Indian actor Sachin Joshi, another coaching change has been made. Sri Lanka's 1996 World Cup winning coach Dav Whatmore has also pulled out, reportedly on personal grounds, making way for England's Kabir Ali to take his place as the Head Coach of the Colombo Kings franchise.
Meanwhile, the Dambulla franchise, which was first named the Dambulla Hawks and later renamed Dambulla Lions, has seemingly ended it's perpetual identity crisis with its new owners rebranding the team as the Dambulla Viiking. The name change is to reflect the business entity that Joshi is Chairman of -- Viiking Ventures, a company with diversed business interests.
Here's more on the coaching change for the Dambulla Viiking, and more on Dav Whatmore pulling out.
ATP Tour Finals begins in London
London may have had to cancel its annual Grand Slam tournament in July due to Covid-19 but the novel coronovirus didn't stop them from hosting the eight best men's tennis players in the season-ending ATP Finals tournament.
The event splits the players into two groups, with the top two players from each group qualifying for the semi-finals.
Austria's Dominic Thiem beat Greece's Stefanos Tsitsipas 7-6, 4-6, 6-3 in the opening match.
World number two Rafael Nadal meanwhile recorded a straight sets 6-3, 6-4 win over Russia's Andrey Rublev in the second match of the evening.