---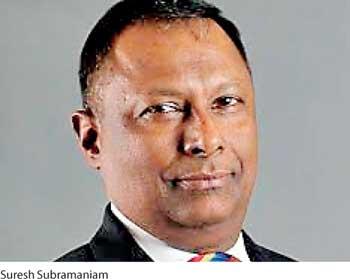 By Susil Premalal
The 14th edition of the South Asian Games (SAG) is unlikely to be held before 2023, NOCSL (National Olympic Committee of Sri Lanka) President Suresh Subramaniam told the 'Daily Mirror'.

"Since the South Asian Games is held every two years, it is Pakistan's turn to host the 14th edition in 2021 in Lahore, but they have not made any official announcement whether they will be able to host it this year because of the COVID-19 pandemic," Subramaniam said.

This is the third time Pakistan will be hosting the SAG. They hosted the SAG previously in 1989 and 2004 in Islamabad.

"Many countries have expressed that they would not be willing to participate in the 2021 SAG because of the viral outbreak. There are three major international Games scheduled to be held in 2022.

They are Asian Games, Commonwealth Games and Winter Olympics. Therefore we can expect SAG to take place only on 2023," he said.

The SAG was last held in Kathmandu, Nepal in December 2019.

"Many regional countries including India had requested Sri Lanka to host the SAG in 2021. But it is Pakistan's turn to host the SAG. They have not declared that they are unable to host the event. I told all those countries who requested us to host the SAG that we need at least six months to organise the Games. But we don't want to deny the opportunity of some other country to host it. If Pakistan requests us to host it, we will agree," he said.
"Pakistan highly appreciates our stance on their right to host it. If Pakistan is unable to do it only we will agree to step in and host the SAG," he reiterated.

All South Asian countries have come to an agreement that the SAG could only be held in 2023 because of the pandemic.