---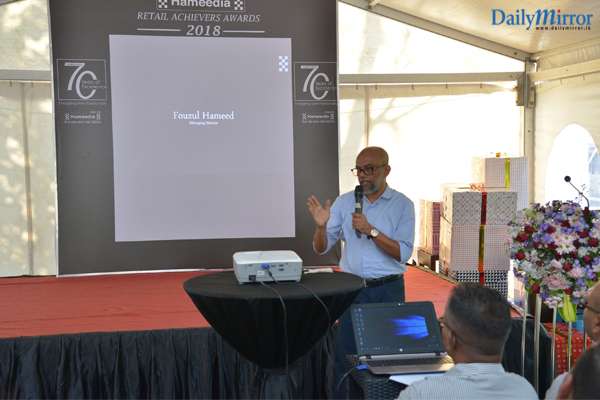 Hameedia– the menswear specialist global reputee, celebrated the dawning of the New Year with the traditional multi-religious ceremony at its Ratmalana Head Office Complex recently. The customary milk-warming and multi-cultural activities, carried out by staff members belonging to diverse ethnicities and hailing from various parts of the country, were followed with a traditional breakfast and the top management addressing the gathering. The culmination of the day's activities saw the annual Group Retail Achievement Awards taking place at the Envoy Mansion with the participation of all Group retail staff.
Building further on its legacy as a pioneer in men's fashion,Hameedia is gearing up for an important leadership transition and an era of change. Established in 1949, Hameediathis year celebrates 70 yearsof business excellence and will see the children of its existing directors coming onboard as management trainees. This grooming of a new generation of leaders, along with the involvement of the Group Management Committee (GMC), will see the company continue to make iconic strides as they move towards a new direction.
The Hameedia Group currently lays claim to one of the largest multi-brand branch networks in the country, which covers almost every district of the island, under the Hameedia, Envoy, Signature, Adidas and Raymond brands. In addition to this branch network, Hameedia also has its products sold at all leading retail outlets spread across the country.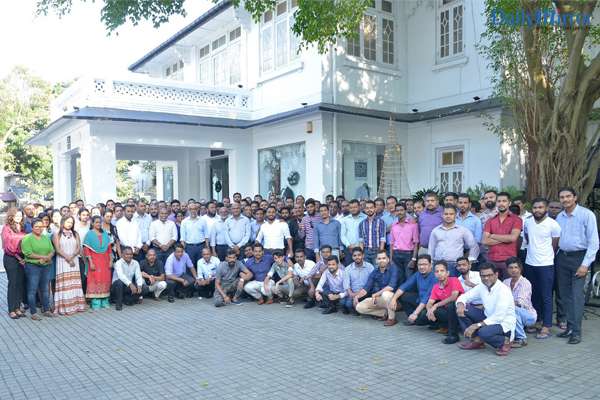 Commenting on the new direction the company is about to take, Fouzul Hameed - Managing Director, Hameedia stated: "From humble beginnings, Hameedia has grown to become a pioneer in the Sri Lankan menswear retail and Fashion landscape. At Hameedia, we have always strived to provide high quality, bespoke/custom-Tailored smart attire for corporate executives, outdoor enthusiasts, sports personalities, celebrities and bridegrooms. As our slogan suggests, our aim is to provide real clothing that turns ordinary men into real men. We are also proud to have dressed multiple Generations - where our brands have been wardrobe staples of grandfathers, fathers and sons alike. As the new generation comes onboard, we areexcited to see what they will bring to the table. I believe that they will continue to take the Hameedia brand to greater heights and propel the company towards many more years of success. We also wish thegenerationsof our customers, employees and partners a wonderful and prosperous 2019"
The driving force behind the success of Hameedia – its Deputy Managing Director Hussein Sadiquestated: "Hameediais a family business that has grown from strength to strength across generations. Facilitating a seamless journey of growth, we have fostered robust business partnerships and maintained strong relationships with families of our customers, suppliers and employees for over three generations. Over the years, Hameedia has set the benchmark for men's fashion and have managed to expand our global footprint across multiple borders including Seychelles, Maldives and Australia. This year will see many activities in celebration of the company's 70thanniversary and will witness the beginning of a new era of leadership, which is poised at taking the company into the next chapter of its history as the island's leading menswear specialist."
Established in 1949, and with 70 years of excellence and expertise behind it, Hameedia has grown to become a pioneer in the Sri Lankan retail fashion industry. The brand is renowned for delivering high quality custom tailoring under the bespoke category and ready-made clothes for gentlemen. Their multi-brand retail stores house a collection of quality menswear brands such as Envoy, Le Bond, Signature, Raymond & Adidas to name a few. Hameedia also prides itself on offering outstanding standards of service to ensure that all clients enjoy a shopping experience that is satisfying and personalized. With a network of over 30 outlets across Sri Lanka and a large and experienced team, Hameedia has a strong local presence and has also extended its operations in to the global sphere.
Hameedia– the menswear specialistof global repute, celebrated the dawning of the New Year with the traditional multi-religiousHameedia– the menswear specialistof global repute, celebrated the dawning of the New Year with the traditional multi-religious