---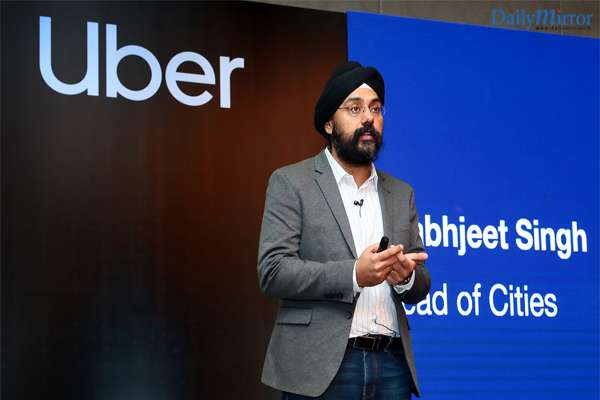 Prabhjeet Singh, Head of Cities, South Asia, Uber
Uber, the world's largest on-demand ride-sharing company, has announced a first-of-its-kind insurance program as well as the launch of a Global Safety Toolkit, for riders and driver partners in Colombo, the 11th largest city in South Asia for trips. Both commitments come as Uber completes 3 years in Sri Lanka, one of its fastest growing TukTuk markets in South Asia.
Commenting on the launch, Prabhjeet Singh, Head of Cities, South Asia, Uber said, " We're proud to celebrate three years in Sri Lanka and we're humbled by the love we've received from our riders and driver partners. So far, in Colombo, we've already enabled micro-entrepreneurial opportunities for more than 25,000 driver partners. To reiterate our commitment to this market, we have launched our Safety Toolkit, with its inbuilt emergency button, and no cost insurance coverage for riders and drivers while using the Uber App. In the weeks and months ahead, we'll continue to engage with our driver partners and riders to work toward using Uber, which remains the most attractive opportunity for driver partners and the preferred choice for our riders."
The safety toolkit is one a stop shop for technology enabled safety features for riders using the Uber App. It enhances safety features available to riders in Sri Lanka and improves both awareness and usage rates of some existing as well as newly introduced features. Riders can access the safety toolkit on the home screen of the app from the moment the driver accepts a trip through to its conclusion.
Speaking about the announcement, Surekha Alles, Managing Director of Allianz Insurance Lanka Ltd said, "We congratulate Uber on its three successful years in Colombo. As one of Sri Lanka's largest general insurers, Allianz is pleased to partner with Uber to bring our best-in-class insurance expertise to meet the evolving protection needs of our customers. We are confident that our innovative insurance solutions will bring optimum protection and peace of mind to all driver partners and riders of Uber."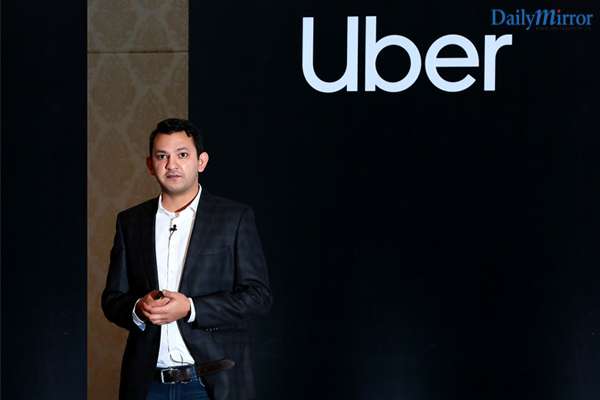 Ankit Gupta, Uber Sri Lanka
What we're announcing today:
o
Riders can find safety tips built in partnership with law enforcement and learn about our insurance protections, and community guidelines
o
This puts key safety information and features for riders all in one place, which riders tell us is helpful
o
With the Safety Toolkit, Riders can also access the
Trusted contacts
feature which allows riders to designate up to 5 loved ones with whom they can be regularly prompted to Share Trip.
o
Riders can modify the settings to share all trips, night-time only trips, or none at all
o
We are launching an emergency button for riders to have direct access to 119, the police control room
o
This will be placed under the shield button in the safety toolkit umbrella and will offer a quick swipe feature for riders during an unwanted emergency
•

Insurance for riders and driver partners:
o
A first-of-its-kind insurance program that will provide both riders and driver partners with complementary coverage for accidental death, permanent disablement, and hospitalization in case of an accident while on-trip using the Uber App
o
The unique insurance cover is underwritten by Allianz Lanka Insurance Ltd. and will be offered at no cost to the driver partners, giving them peace of mind while enjoying the flexibility of independent work