---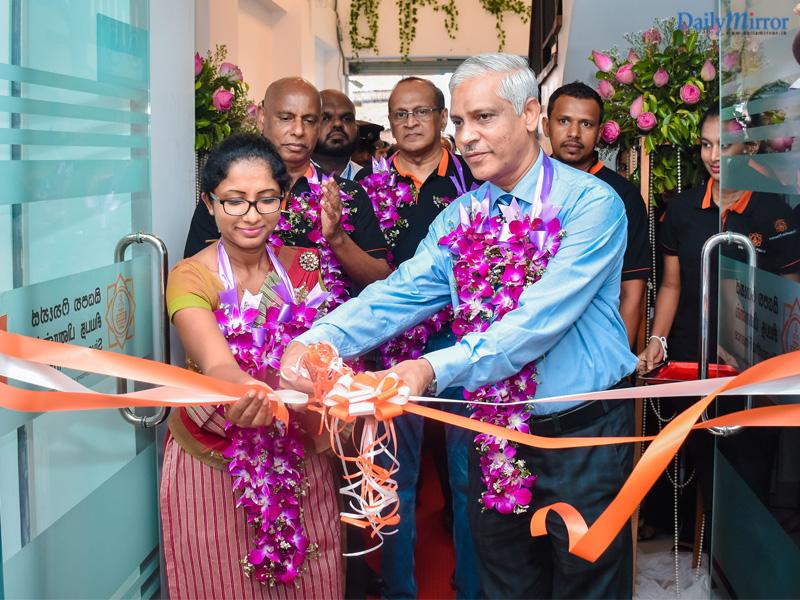 Ms. Kanchana Gunawardena - Assistant Divisional Secretary, Colombo and Mr. M.T.M Iqbal - Deputy Mayor, Municipal Council Colombo officially open the Pettah Branch in the presence of Mr. Ananda Seneviratne - Managing Director, Mr. Prashantha Lal de Alwis - Deputy Chairman and Mr. Padmakumara Rajapakse - Branch Manager, Pettah of Siyapatha Finance PLC
Recently Siyapatha Finance PLC celebrated the opening of its 34th branch at No. 341 Main Street, Pettah. The opening ceremony was graced by Mr. Prashantha Lal De Alvis, the Deputy Chairman, Mr. Ananda Seneviratne, the Managing Director, and Mr. Jayanth Gunawardena, the Director. Members of the organization's management and distinguish invitees were also present at the event.
As one of the busiest cities in the country, Pettah is visited by hundreds of people on a weekly basis for various purposes. Pettah is one of the trading hubs of Sri Lanka and is famous for shopping, retail and whole sale business. Furthermore, Pettah is a highly populated area with a multi-cultural community of residents. Thus, Pettah is an ideal location for a branch by Siyapatha Finance, as the organization's primary aim is to make its services available to as many Sri Lankans as possible.
The new branch in Pettah is fully equipped to offer a wide variety of services including Leasing, Hire Purchase, Business Loans, Personal Loans, Revolving Loans, Mortgage Loans, Housing Loans, Gold Loans and Factoring as well as Fixed Deposits. A skilled group of professionals has been allocated to the new branch to serve the needs of customers.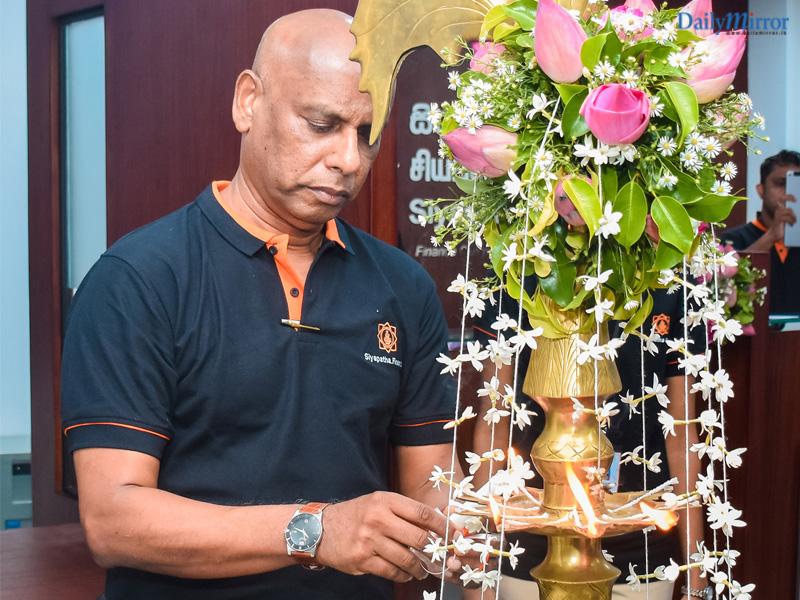 Mr. Ananda Seneviratne, Managing Director, Siyapatha Finance PLC, lighting the traditional oil lamp
"The opening of the new branch in Pettah is of great importance to the organization as our primary aim has and will always be to ensure that the services of Siyapatha Finance are accessible to as many people as possible. Pettah boasts a high population density and is visited by many people throughout the week, thus opening a branch in the town was essential to our expansion strategy. We have always worked hard to maintain a high standard of service in order to win the trust of the customer, as we firmly believe that the success of Siyapatha Finance PLC is deeply rooted in our customers", stated Mr. Ananda Seneviratne, the Managing Director of Siyapatha Finance PLC.
As the largest fully owned subsidiary of the Sampath Bank, Siyaptha Finance PLC is one of the most prominent financial companies in Sri Lanka, with a network of branches throughout the country. The organization boasts a close and reliable partnership with its parent company. Over the past fourteen years Siyapatha Finance PLC has generously contributed to the development of a number of entrepreneurial effort as well as the fulfillment of the financial needs of individuals across the island.