---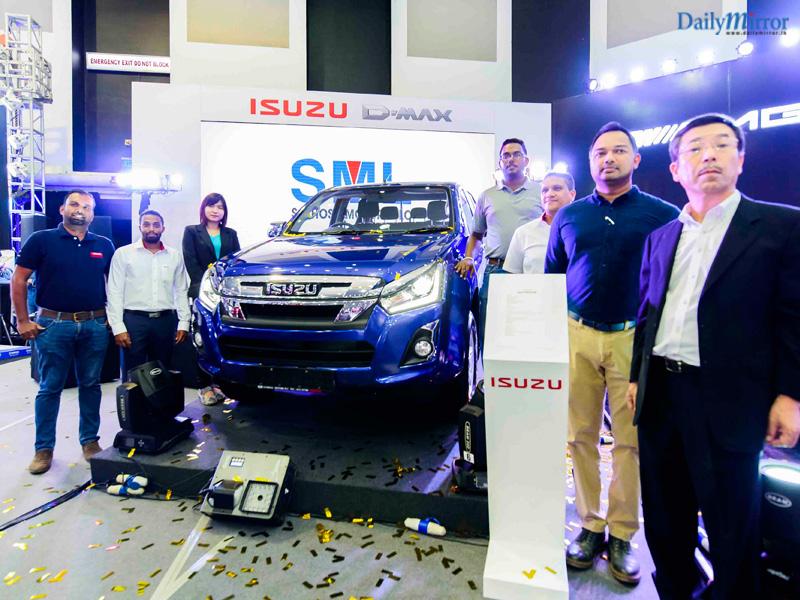 Daminda Anuranga - Head of Spare Parts, SML, Lasitha Mendis - General Manager After Sales, SML, Thidarat Pruprong - Isuzu Motors Thailand, Lasitha Vijayakumar - Manager Sales & Marketing, SML, Dirk Joshua - General Manager Marketing, SML, Eshan Cooray – Director/Chief Operating Officer, SML, Masaru Eshima - Isuzu Motors Thailand
Pioneering automotive specialists, Sathosa Motors PLC (SML), unveiled the rugged 2019 edition of its increasingly popular Isuzu D Max RT66 Double Cab at the Colombo Motor Show amidst the eager anticipation of Sri Lanka's most enthusiastic gear-heads.
The leading edge in a new generation of Isuzu double-cabs, the 2019 D Max's powerful 4JJ1 Common Rail Isuzu 3 liter Diesel Engine and 6-speed manual transmission delivers trailblazing power and reliable performance, while the double-cab's revamped design and optimized features ensure complete comfort, safety and style.
"The Isuzu D Max is the single most popular double-cab in the South East Asian region and this popularity is really due to the many decades of development that has gone into honing these vehicles for road and weather conditions common to the region. With the 2019 edition, there has been an even greater emphasis on this design philosophy, which is sure to catch the eye of many Sri Lankans," SML Director/Chief Operating Officer, EshanCoorey said.
Built to exacting Euro IV standards, the all new Isuzu D Max also features an improved wheel base to provide more stability when cornering and navigating inclines all while delivering the largest cabin space in the double cab category, ensuring passenger comfort, no matter how extreme the terrain.
"The Isuzu D Max has high-performance embedded into its DNA, and with the new edition, this proud tradition has only been enhanced, however there has also been a concerted effort to make sure that it is not just functional, but also fun.
From its striking new factory fitted chrome exterior package and a host of other accessory tweaks like side steps to a roaring 8-speaker entertainment system, touch-screen media player to its reverse camera, everything about the new Isuzu D Max is steered towards enhancing driver and passenger experiences," SML General Manager Marketing, Dirk Joshua said.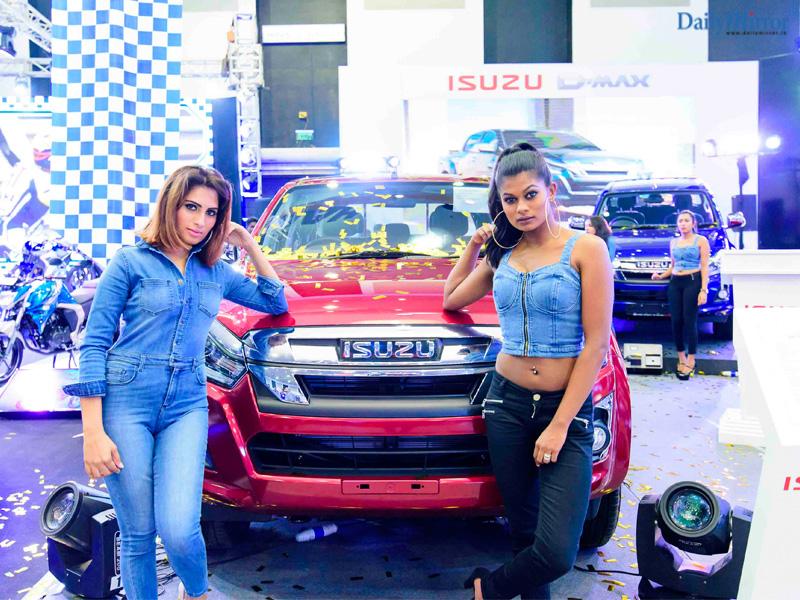 Backed by a rich and deep relationship that spans 56 years, SML is one of Isuzu's longest standing partners globally. This strong partnership has enabled SML to offer some of the most comprehensive after-sales care in the market.
"Over and above the outstanding quality and performance of the Isuzu brand that has resulted in making it the leading Japanese truck brand in Sri Lanka, it is the peace of mind that we are able to offer our customers through SML's extensive after-sales care that has helped us to build such a loyal customer base in Sri Lanka. With the new Isuzu D Max RT66, our customers will be delighted to learn that we have maintained this strength to the utmost," SML Manager - Sales & Marketing, Lasitha Vijayakumar explained.
In that regard, owners of the new Isuzu D Max RT66 will be able to avail themselves of special after sales offers including a warranty on either the first 100,000 km or a period of 3 years, in addition to 3 free vehicle services which can be performed at SML's advanced workshop facilities located in Colombo, Matara, and Kurunegala.
SML is a trusted leader in the domestic automotive industry. Established in 1962, the company stands as the sole authorized distributor for Isuzu branded vehicles and spare parts in Sri Lanka. Over the recent past, the company has been steadily revamping its customer service delivery to a level that will comfortably supersede current industry standards to set an unprecedented new benchmark in excellence for the Sri Lankan market.