---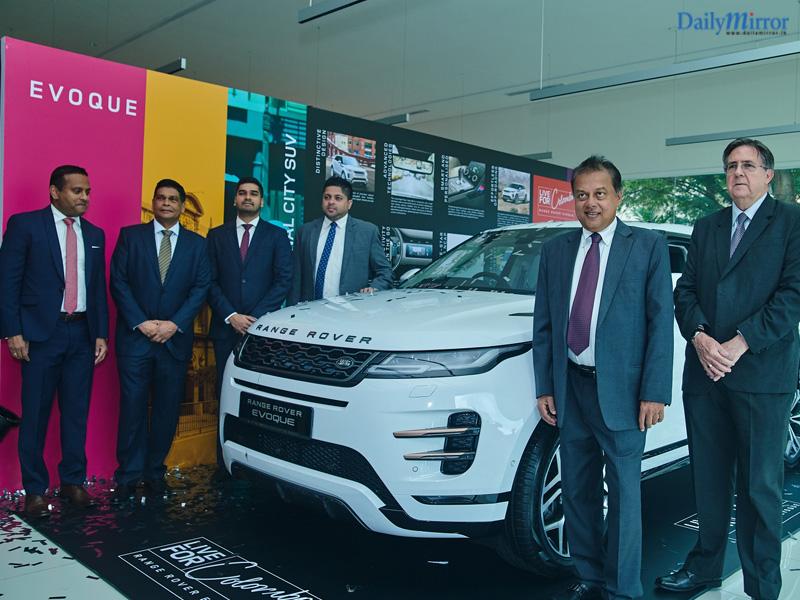 Access Motors, formerly known as SML Frontier Automotive announced a change of its company name to align with its holding company, the Access Group. The announcement was made in the presence of Sumal Perera – Chairman; Theo Fernando - Managing Director; Dharshana Munasinghe – Director; Ayesh Fernando – Director and Ravi Perera – CEO. Access Motors are the sole agent of Jaguar Land Rover in Sri Lanka.
Access Motors part of the Access Group, is one of Sri Lanka's fastest growing conglomerates. Renowned for being the sole agent for the Land Rover brand for 16 years in Sri Lanka, Access Motors was awarded the Jaguar agency in 2016 coinciding with the opening of the state-of-the-art showroom on Flower Road. Recording a robust market share increase of 110% during the last financial year, the renaming of the company as Access Motors is part of the ambitious strategy for the company. Sales of Jaguar vehicles recorded a 226% growth while Land Rover vehicles witnessed a 37% growth during the last financial year, indicating the growing demand for the two premier luxury brands in the local market.
Commenting on the occasion, Chairman of Access Motors, Sumal Perera said, "We are pleased to reveal the new identity for the company as Access Motors to leverage on the brand equity of the 'Access' brand in Sri Lanka. The company's investment plans that are currently underway will better position Access Motors to showcase and grow our iconic British automotive brands – Jaguar and Land Rover. We will ensure to continue to be at the forefront of the competitive premium automotive market segment. Access Motors' strategic goal is centered on consolidating and growing our premium customer base whilst aggressively pursuing opportunities to introduce greener automobiles in Sri Lanka, which is aligned to the government's pledge to replace all state-owned vehicles with electric or hybrid models by 2025 and private vehicles by 2040 to adopt cleaner energy use."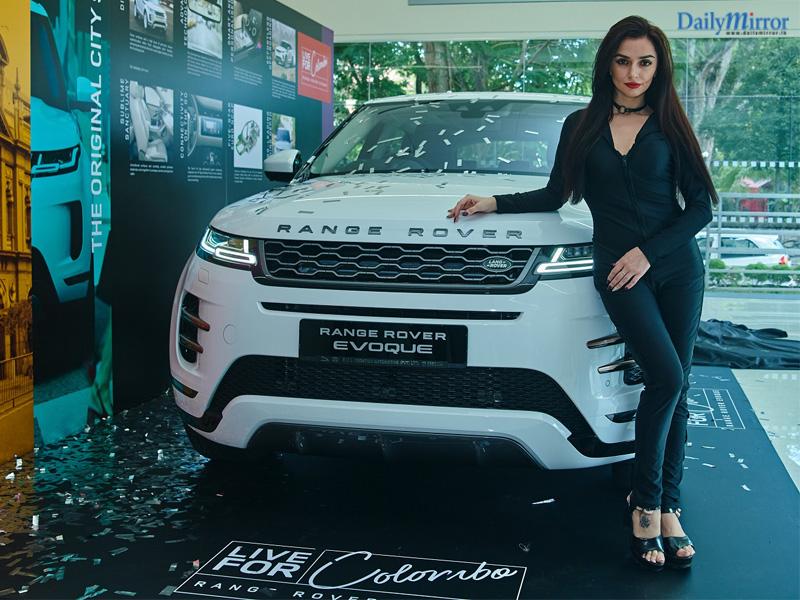 Access Motors has committed to a US$ 8 million investment in developing a globally-compliant retail centre. Of this sum, US$3 million will be channeled into building capacity to service electric vehicles. The balance US$ 5 million will go towards upgrading facilities to meet 3S standards, which implies an integrated facility providing sales and services including repairs and spare parts, manned by a team of highly trained technicians. This integrated centre providing sales, service and spare parts for JLR brands in Boralesgamuwa is part of Access Motors' aggressive growth strategy.
Access Motors is also adopting the JLR Global ARCH Corporate Identity's concept, which has specific zones designed to enhance the customer experience and high quality components and materials that promote the premium DNA of the two premium brands. The company's aim is to revolutionize the automotive industry with new electrified model lines to drive environmental consciousness amongst the premium segment along with its global brand.
Access Motors has made yet more key investments in the JLR brands during the year. 'Access' flew the flag for Sri Lanka for the first time across the globe by sponsoring the Formula E, E-Trophy Series. Being represented for the first time by an International FIA Body, the Sri Lankan flag shone across 10 countries and 11 races around the globe with racing driver Simon Evans.
Theo Fernando, Managing Director of Access Motors explained, "Access Motors renews its commitment to reinforce Sri Lanka's position as one of the top Asia-Pacific markets by supporting the Jaguar and Land Rover brands with superior retail and after-sales facilities to lead in the Sri Lankan market. Underpinning the potential of the growth of the luxury segment, is Jaguar and Land Rover's long and illustrious history of creating technologically advanced vehicles that push the boundaries of capability to deliver a wide variety of purposes."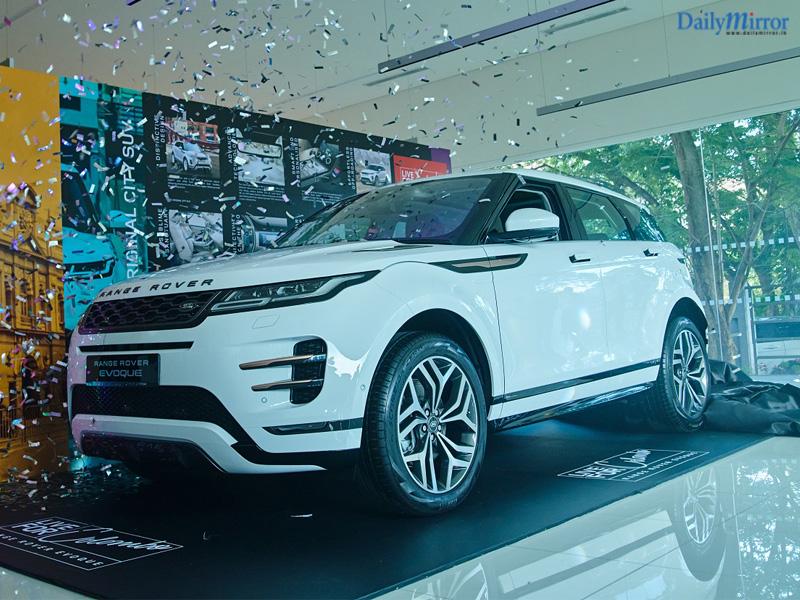 Access Motors recently launched the first first-ever electric vehicle from Jaguar in Sri Lanka, the All Electric Jaguar I-PACE, which showcases breath-taking design and innovative engineering combined to deliver thrilling EV performance, SUV practicality, and zero emissions.
In addition to the name change, Access Motors unveiled the All New Range Rover Evoque under its global campaign adapted for its city, 'LIVE FOR COLOMBO'. Known as the luxury SUV for the city and beyond, the Range Rover Evoque is known for its distinctive coupé-like silhouette and is a compelling successor to the vehicle that captured hearts all over the world and Colombo. It exudes a distinctive design with a high level of precision to deliver sophistication while flush deployable door handles, sweeping directorial indicators and copper details provide the finishing touch. Another first for Land Rover, the 48-volt mild hybrid electric vehicle showcases an efficient electrified powertrain, delivering lower CO2 emissions for a more refined drive. The New Range Rover Evoque is the first Land Rover model to feature Smart Settings, using artificial intelligence algorithms to learn the driver's preferences to automate comfort and media settings throughout the drive. The vehicle scores an impressive five out of five for maximum European Safety Rating and is built on Land Rover's new Premium Transverse Architecture to ensure maximum occupant safety.
Elaborating further, Ravi Perera, CEO of Access Motors said, "The launch of the Range Rover Evoque and the Jaguar I- PACE marks a momentous phase in Access Motors ramping up our product line-up with our Jaguar and Land Rover brands to enhance our share of the market and lead the country's push for electric vehicles. We also look forward to welcoming the All New Land Rover Defender and other 1.5L engine line up from Jaguar Land Rover soon. The new products will be supported with superior levels of customer experience and unmatched service."

In preparation for celebrating the world premiere of the New Defender, Access Motors in partnership with KTI Marketing will unveil the highly detailed LEGO Technic model in a LEGO Kids activity on Saturday, 5th October 2019, from 10.00am to 12.30pm at the JLR Showroom. Children of Jaguar and Land Rover vehicle owners are welcome to participate in the activity with free Lego gifts and the chance to preview the 2,573-piece LEGO Technic New Defender model developed with Land Rover to include authentic bodywork and a host of realistic functions to the delight of LEGO fans.
Access Motors offers all JLR customers 5 year warranty, 5 year service, 24-hour road side assistance, a trade-in program and membership to the country's most elite owners club. A 5-year Manufacturer Warranty is offered to all customers with all repair work carried out by globally trained technicians using Genuine Parts. Complimentary Roadside Assistance for new vehicles provides assistance in motoring emergencies, all the way from immobilisation due to breakdown to minor emergencies such as punctures. The company also offers a certified pre-owned program, branded as 'Approved', to develop and grow its customer base by offering an unprecedented level of service to pre-owned clients. Customers of the premium luxury JLR brands also enjoy exclusive benefits such as membership to the elite Jaguar & Land Rover Owners' Club, which extends complimentary access to exclusive clubs with benefits and privileges of the global luxury concierge service, Quintessentially.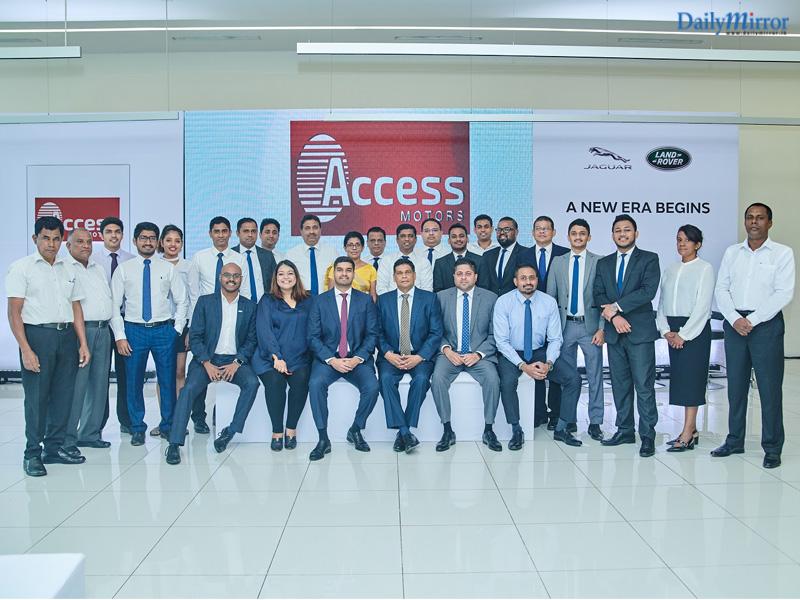 Jaguar Land Rover, UK's largest automotive manufacturing business is built around two iconic British car brands: Land Rover, the world's leading manufacturer of premium all-terrain vehicles and Jaguar, one of the world's premier luxury sports saloon and sports car marques. Access Motors, the sole agent for Jaguar and Land Rover in Sri Lanka welcome customers to visit their showroom at No. 74, Flower Road, Colombo 07 to view the New All Electric Jaguar I-PACE and the All New Range Rover Evoque while also test driving their premium fleet from 9.00am to 5.00pm on 05 Saturday and 06 Sunday October 2019.