---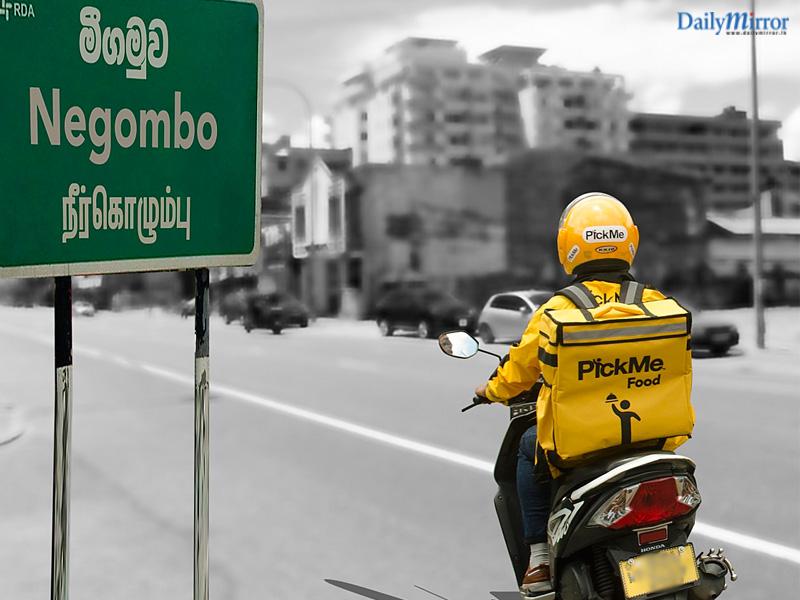 Sri Lanka's very own food delivery platform PickMe Food launched its services in the city of Negombo last week in a bid to provide the convenience of doorstep food delivery to it's growing user-base.
The latest venture of PickMe – the Sri Lankan technology driven mobility solutions provider, PickMe Food has been immensely successful in creating a fast and hassle-free order and delivery system between restaurants and patrons in Colombo, its suburbs, Maharagama, Kottawa and Homagama. Having launched its services in central Kandy, PickMe Food will expand its coverage to surrounding areas this month.
The app-based delivery platform was launched in Negombo in the wake of the residents' reliance on PickMe for on-demand travel solutions. This positions PickMe as the foremost mobility solutions provider in the Negombo area.
With an increasing number of restaurants and bars popping up along its streets, Negombo is renowned for their vibrant culinary offering which has entertained the many diverse palate preferences of discerning epicureans. Stunning coastal landscapes have further cemented the city's reputation as one of the most visited destinations in Sri Lanka with more tourists opting to skip travelling to the busy centre of Colombo and instead spend more time in the seaside city, which as an added bonus, is located close to the airport.
"PickMe Food is a 'Home-cooked' Sri Lankan start-up. We are made for Sri Lankans and while we're on an evolving journey, we're very proud of what we've achieved in the last few months. The growth we've seen is very encouraging and it is what gives us the confidence to expand our service to other parts of the island, ensuring that as many Sri Lankans get to experience the convenience of on-demand food delivery to their doorstep", said Mevan Peiris, Head-of-Operations of PickMe Food.
The PickMe Food restaurant portfolio in Negombo is expected to comprise of the most popular food & beverage outlets in the area. Partnered up with Sri Lankan delivery platform are international franchises such as Pizza Hut, KFC and Burger King as well as local restaurants such as Dolce Vita, Polos and Coronation Negombo among others.
With a vision to revolutionize the Sri Lankan food industry, PickMe Food does away with the traditional concept of ordering via telephone calls and in it's place is a fully comprehensive, restaurant-backed mobile application where each delivery order is sent instantly to the restaurant for preparation, then assigned to a delivery rider while users are updated in real-time on the progress of the order, from preparation to the doorstep delivery.