---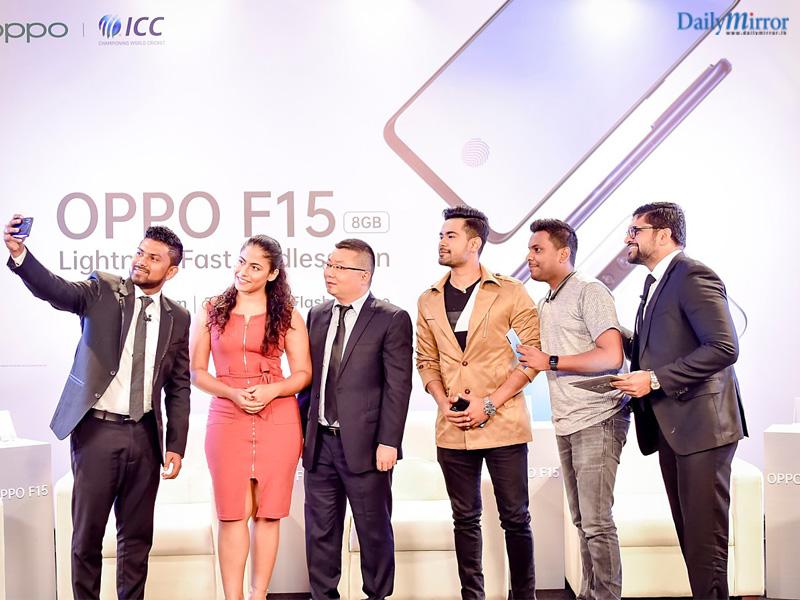 OPPO launched its latest handset OPPO F15 in Sri Lanka. Power-packed with a massive 8GB RAM and 128GB ROM enabling a smooth experience and ample storage, OPPO F15 also offers a refreshing professional photography experience in the palm of your hands.
OPPO has been venturing into many path-breaking initiatives and innovations and the move to unveil OPPO F15 on an 'On-line' launch is yet another revolutionary exercise in the brands vibrant journey which was represented by youth icons such as Raveen Kanishka from the 'Deveni Inima' fame, Sandani Fernando, the popular Sri Lankan actress and model known for her vivacious well-proportioned looks and celeb appeal and top tech-blogger in the country Chanux Bro.
F Series is designed to help young generation chase for better visual expression and strive for quality, trendiness and a better life, and has won tremendous customers' love in the past. The launch of OPPO F15 marks a new era of the series – following the series' continuous technological advancements based on the markets' needs, embedded with the trendy design.
"OPPO F15 combines many innovative and trendy technologies, in order to appeal to younger consumers who want the most out of their handset. Our F Series proved to be one of the most popular series amongst younger customers, which is why we decided to bring a new product. This new product in F Series offers some truly unique tech features to enhance the user experience, which we hope will empower our customers to better explore the world with life captures more professional", said CEO, Bob Li referring to the launch.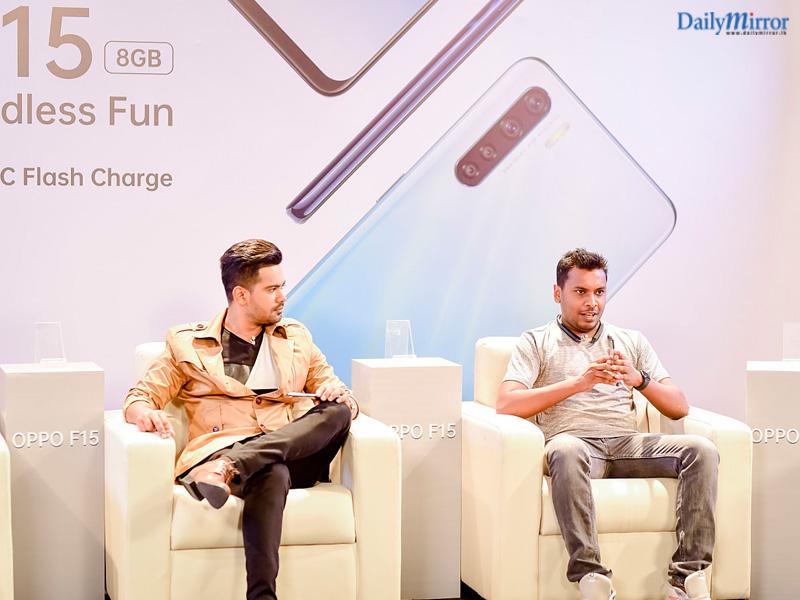 Professional Photography Performance in Your Hands
OPPO is dedicated to upgrading the mobile photography experience. Featuring a sleek package, OPPO F15 features a 48MP Ultra Wide-Angle Macro Quadcam, the camera of the highest capacity among products at similar price, to deliver those ultra-professional shots. Using its four-in-one-pixel combination technology, its 48MP rear camera sensors are designed to capture sharper images with greater detail.
When in Wide Angle mode, one can directly autofocus using Macro as close as 3 cm. This improves the image quality for a variety of applications, i.e. food photos appear more appetising, text and documents can be captured faster at close range or unleash the inner photographer by exploring the subtleness in of nature such as capturing close-ups of dew, flowers or insects.
The new algorithm behind the AI Video Beautification feature, which is applied in both front and back cameras, provides customised analysis of every face, in order to apply custom beautification adjustments, while optimising for facial details such natural skin veins.
Equipped with Electronic Image Stabilization (EIS) with an internal gyroscope, OPPO F15 comes with OPPO's leading Anti-Shake Video. Shooting videos on OPPO F15 under shaky conditions appear clearer, sharper and more stable. For those who love telling stories through videos, OPPO F15 will be the ideal.
On top of that, the Night Portrait Mode can help you discover a new world of portrait photography in the dark. Compared to the previous generation, the Night Portrait Mode on OPPO F15 is further enhanced under specific scenarios such as dark streets, restaurants, parks, as well as KTV, etc. Also, portraits are clearer than ever even against direct sunlight with Portrait HDR, which automatically takes multiple differently exposed photos, and uses intelligent technology to combine them into one. And with adjustable Portrait Bokeh Effect, one can now also adjust background bokeh effects post picture to ones'liking.
Ultimate Sleek Design and Performance
Ergonomically designed to fit in one hand, the lightness of OPPO F15 is instantly noticeable in hand. At just 7.9mm thin and 172g in weight, the design makes this 20:9 screen ratio handset 5% thinner and 9% lighter than F11, the previous generation in the series.
The slim design means OPPO F15 can easily slide into ones pockets without feeling bulky. OPPO F15's four cameras are featured in a minimalist design on one side and its flashlight is uniquely elongated to match the shape of the camera array. The raised decorative ring also raises the surface of the camera, helping to prevent scratches to the lenses. In short, OPPO F15 is stylish, ultra-portable and perfect on-the-go.
Moreover, the In-Display Fingerprint Unlock 3.0 enables users to unlock the device in 0.32s, which is 45% faster than the previous generation. This new generation of Finger Unlock incorporates improvements at both the hardware and software level. This not only enables lightning fast unlocking, but it also increases security through hardware based anti-forging technology.
Equipped with VOOC Flash Charge 3.0, OPPO F15 can gain a 10% charge in just 5 minutes, and 50% in 30 minutes - 26% faster than VOOC 2.0.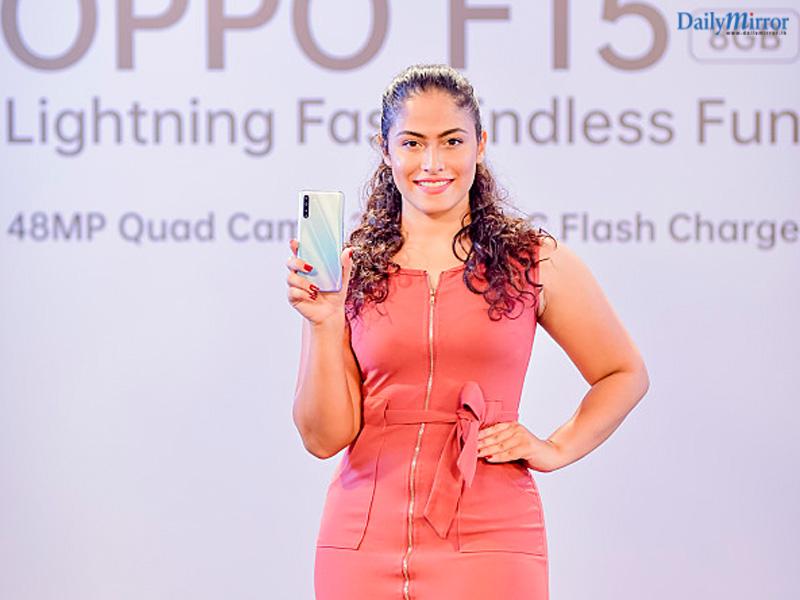 Immersive Entertainment and Gaming with powerful software and hardware
Its screen to body ratio of 90.7% means you can fully immerse yourself in an ultra-crisp gaming and entertainment experience with OPPO F15's FHD+ AMOLED Screen's 2400 x 1080 resolution. Featured with an AMOLED screen, OPPO F15 aims to bring a high definition experience, whether one is watching YouTube, Netflix or Amazon Prime videos in full HD with the Widevine L1 Certificate.
With Frame Boost and Touch Boost, OPPO F15 offers a smooth gaming experience. Frame Boost monitors the phone's operations in real-time to predict and compensate for game lag, one of the biggest frustrations for gamers. Touch Boost gives users a higher level of control while gaming, greatly improving the gaming touch response. Plus, Gaming Voice Changer can change users' voice into the opposite gender, undoubtedly increasing the fun while gaming. The In-Game Noise Cancelling Effects can reduce noise in gaming sounds which enhances gaming quality by better detecting and hearing voices.
Two other models, the much talked about Reno3, the entry-level A31 and the OPPO branded wearable OPPO Enco Freeheadphones were launched along with OPPO F15 which is priced at LKR 59,990. Priced at LKR 74,990, the 8 GB +128 GB ROM Reno3, with a 44MP Ultra Night Front Camera and 48MP Zoom Quad Camera is making waves across different markets. Priced at LKR 37,990 the entry-level A31 is packed with great features such as AI Triple Rear-camera, a massive 4,320mAh battery, 4GB RAM + 128 GB ROM with a 6.5" HD+ screen. Breaking new grounds the brand-new OPPO wearable, OPPO Enco Freeheadphones integrate seamlessly with the smartphone, optimizing every aspect of your day-to-day listening from improved gaming and video experiences.