---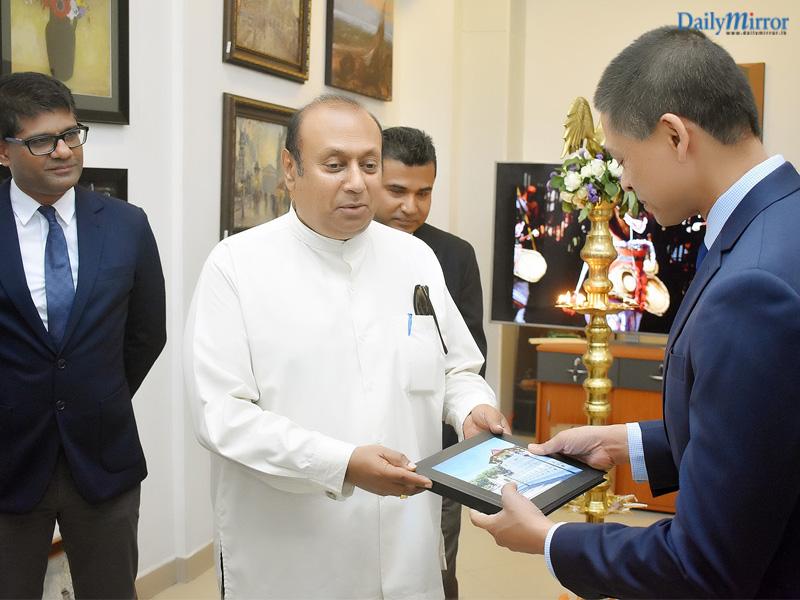 Mayor of Kandy, Kesara Senanayake receiving the photobook from Chathura Dissanayake, Director / CEO of Ranpath Group of Companies
Leaf D - the country's most innovative digital printing company renowned for its one-day printing service launched its latest outlet consisting of an eye-catching art gallery and an array of new products branded 'Noteworthy'. The occasion was graced by the Mayor of Kandy, Kesara Senanayake amidst a gathering of foreign visitors and art lovers. LeafD with its mission of promoting the national heritage and the Sri Lankan cultural identity through its state-of-the-art printing capabilities, has created an art gallery that will be a must visit location for visitors to the historic city of Kandy and the historic Esala Perahara.
In his welcome address, Niroon Buddhasiri, Managing Director of LeafD and Ranpath Group stated that, "I am proud to launch the Noteworthy brand with its range of premium quality printing products including travel photobooks, photo-frames and publications in Sri Lanka. They will add to the luxury facilities already available to tourists. The Noteworthy Travel Photobook will be a collection of some of the most compelling memories of one's visit to Sri Lanka and this is on par with our vision to offer memorable moments to a discerning clientele. Kandy is also the cultural centre of Sri Lanka being home to the Sri Dalada Maligawa – the repository of the sacred tooth relic of the Lord Buddha. It is therefore a privilege to launch 'Noteworthy Art Gallery' in Sri Lanka's picturesque hill capital."
"Initiated with just a call to Leaf D, the high-quality Photobook will be themed according to the visitor's choice and will be in the form of albums on Adventure, Wedding Favours, Family Portraits or Memorabilia. Noteworthy Photobooks produced using the world-class HP Indigo technology, is seamlessly delivered to the traveller's hand through LeafD's modern operational and delivery service," Buddhasiri added.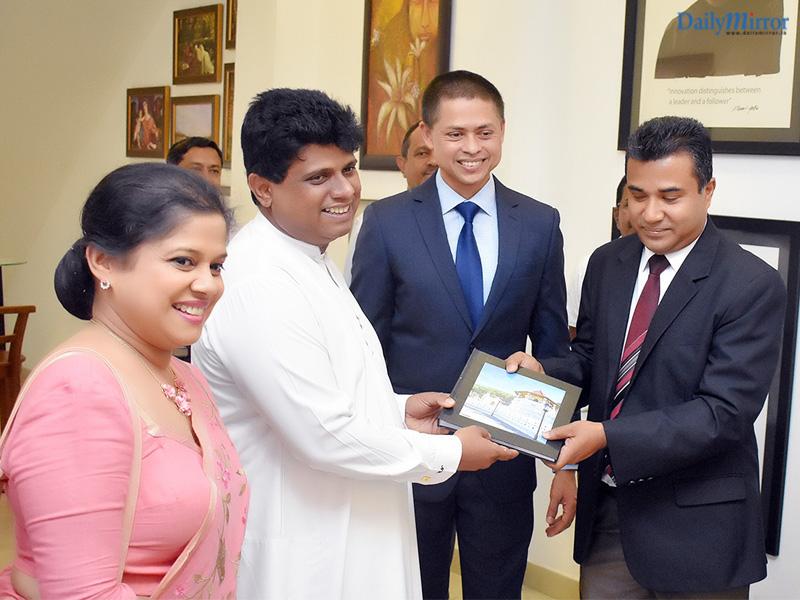 Diyawadana Nilame Pradeep Nilanga Dala Bandara receiving the photobook from Mr. Lakwinda Weragama, Regional Director Leaf Digital Printing
Leaf D which has established itself as the leading 'on demand' print provider in Sri Lanka, prides itself on being environment-friendly. The company's dedication to quality and environmental consciousness has earned for itself some prestigious accolades. It is only the 22nd printer in the world to have been awarded the prestigious FOGRA Certification from Germany. In keeping with its commitment to environment-friendly practices, Leaf D uses only FSC (Forest Stewardship Council) certified paper and eco-friendly inks in the production process.
It could be a selfie with a caparisoned elephant, or a resting leopard; a flock of birds rising to the sky or a lake full of alligators; all the precious photographs can be printed and bound at 'Noteworthy' and collected from a preferred address around the world. Those precious wedding photographs and family portraits can all be printed and bound for you to treasure and recall the memories.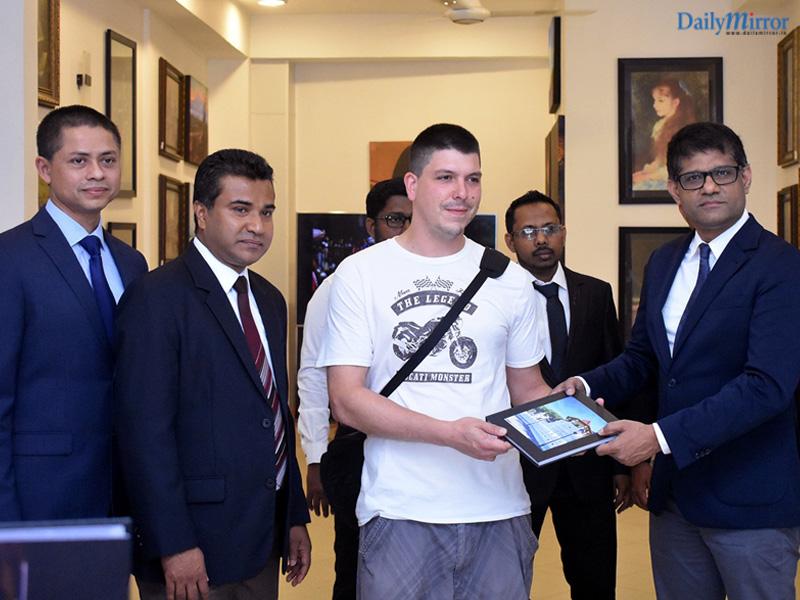 Mr. Niroon Buddhasiri, Managing Director of LeafD and Ranpath Group welcoming the photobook to a Tourist in Kandy