---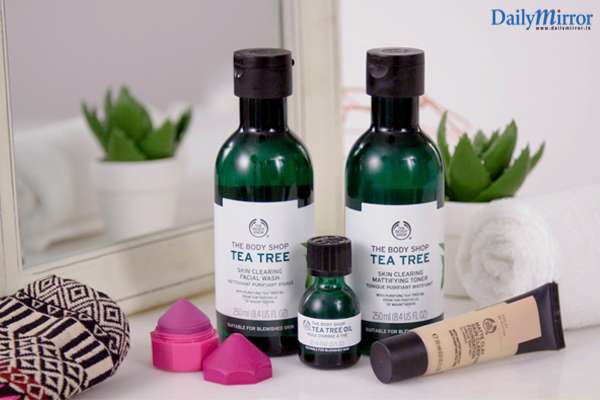 A few of many products The Body Shop offers to control blemish prone skin
The iconic British beauty brand, The Body Shop's popular Tea Tree range has been every woman's go-to skin clearing product line, but how is it so effective?
While oily skin is proven to be largely hereditary, there is in fact a scientific explanation behind why some skin types are more prone to break-outs than others.
Our skin's natural way of keeping lubricated is a thin, oily layer on the surface of our skin – a waxy substance called sebum. Among the 100 billion bacteria cells that call our skin home, sebum is the primary food for a type of bacteria given the name P acnes.
When pores in our skin get blocked, sebum builds up, providing P acnes with more nutrition. As a result, the population of this bacteria grows. Our body's immune system fights back against these increasing P acnes numbers by sending blood to the affected area; causing a swelling and redness that allow for blemishes to appear.
This is where The Body Shop's Tea Tree products come to the rescue!
Tea tree plants have ever-so-cleverly evolved the ability to produce chemicals that stop bacteria cells in their tracks, catching them before they get the chance to multiply. Owing to this property, tea tree extracts can speed up the healing process, getting rid of blemishes more quickly.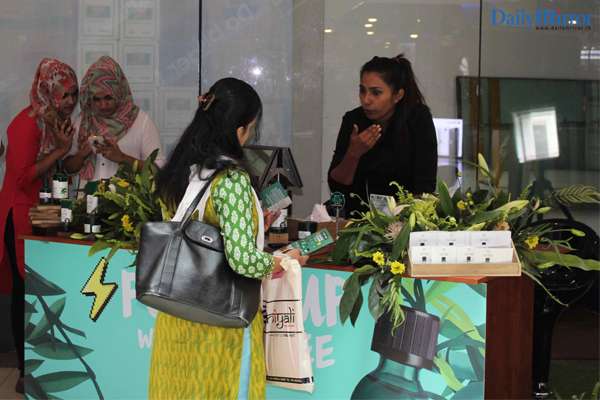 The Body Shop offered customers at their KCC store free skin care consultations and mini makeovers during the launch of the jumbo-sized Tea Tree Oil Skin Clearing Facial Wash.
Staying true to the brand's promise of providing more natural alternatives to skincare, each product in The Body Shop's Tea Tree range is enriched with varying potencies of extracted tea tree oil. Fortified further with Tamanu oil -which too possesses antibacterial properties that can blast those blemishes into oblivion-, the Tea Tree series also contains Lemon tree oil with its highly aromatic fragrance and purifying properties, helping to cleanse and soothe blemished skin.
The 100% vegan Tea Tree Skin Clearing Facial Wash is infused with Community Trade Tea Tree Oil, which along with its proven antibacterial properties, also deeply cleanses all skin types by removing impurities and excess oil -without over-drying the skin. Use this soothing gel-based face wash daily, for skin that feels notably refreshed, appears less shiny, and looks visibly clearer.
It is a little-known fact that the process by which Tea tree oil is extracted is a tricky one. Let alone the distillation process; even if the wrong variety is picked and at the wrong time, the benefits won't be as effective. Thankfully, The Body Shop works with only the most knowledgeable of suppliers who have perfected the process down to a T!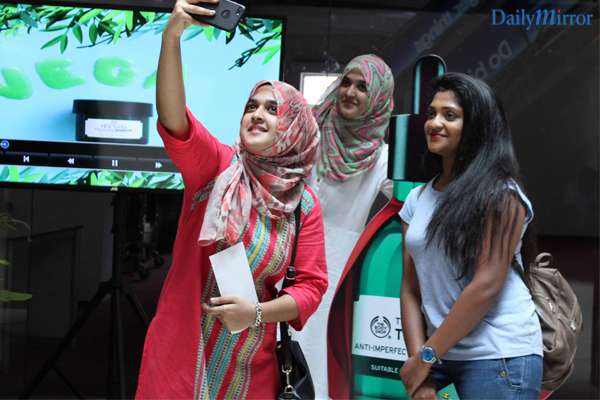 Customers at KCC participate in a #TeaTreePower selfie competition
The Body Shop in Sri Lanka has now expanded its Tea Tree skincare range to include the Skin Clearing Facial Wash in a new jumbo sized 400ml bottle, and last month, The Body Shop visited its fans at the Kandy City Centre to introduce this new product, at the same time rewarding loyal customers with free consultations and mini-makeovers. Customers that visited the kiosk were also awarded free samples, and also participated in an exciting #TeaTreePower selfie competition to stand a chance to win a Tea Tree hamper.
Problematic skin is best tackled byfollowing the Tea Tree Skin Clearing Facial Wash with the Tea Tree Oil Toner, paired with the Tea Tree Anti-Imperfection Daily Solution serum, and the Tea Tree Anti-Imperfection Overnight Mask.
Shop the new Skin Clearing Facial Wash and the entire Tea Tree range at The Body Shop flagship store in Bagatale Road, and outlets at Odel in Alexandra Place, and at the Kandy City Centre.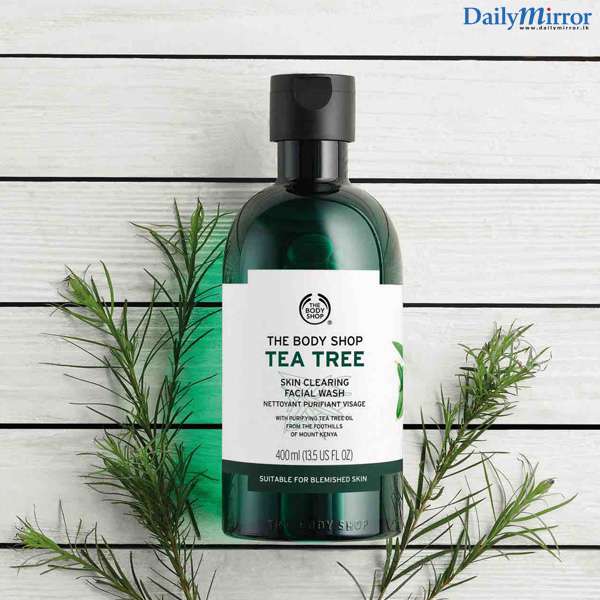 The Body Shop's Tea Tree OilSkin Clearing Facial Wash is now available in a jumbo 400ml bottle