---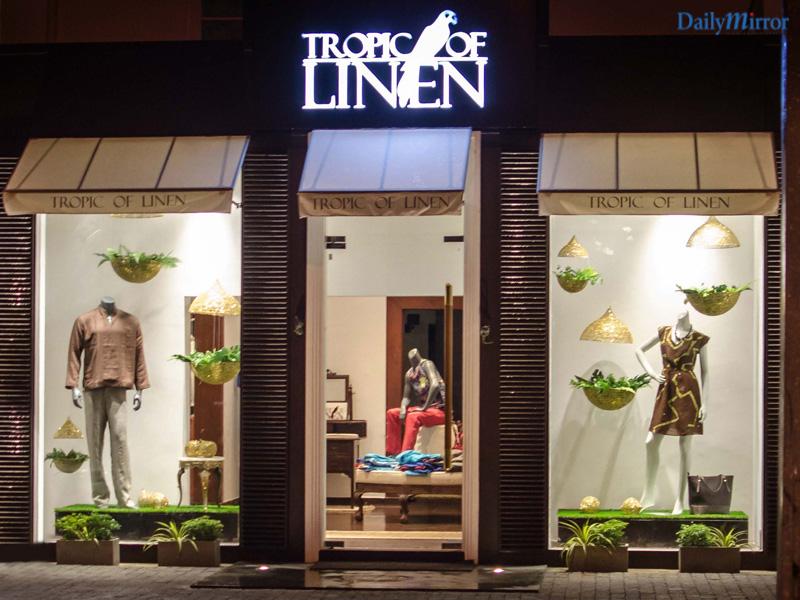 This December, Tropic of Linen is reviving its popular 'Pop-Up Paradise' event with an exciting and diverse line-up of home-grown vendors on the shopping menu. Last year's pop-up was an instant hit and trendsetter for socially conscious Christmas shopping, truly embracing the spirit and meaning of the season. This year's edition will once again bring that same local and sustainable spirit to the luxury island-wear boutique's flagship store in Colombo 07 on Sunday, 8 December.

Tropic of Linen entered the public consciousness in 2007 with its unique goal of encouraging wearing linen as a lifestyle choice. The high-quality linen brand provides styles that are comfortable, chic and versatile.

Aside from the luxurious comfort it offers, linen is also recognised as the most sustainable of wearable fabrics. A brand with a conscience since inception, Tropic of Linen does more than deliver a 'taste of island living,' always looking to create more avenues for the betterment of the local small-business community.

Staying true to the store's ethos, Pop-Up Paradise serves as a platform for brands to thrive by exposing the community to an ethically, socially and environmentally-conscious approach to gifting; a more heartfelt and guilt-free alternative to the current consumerist-driven model of the festive season.

This year's edition of the Christmas market will feature a 12 local merchants, each offering its own selection of locally or ethically-sourced wares; be it for the lover of all things hand-crafted, a child with a soft spot for soft toys, the spouse with a sweet tooth, a mum who deserves some pampering, or even that impossible-to-shop-for-friend. Pop-Up Paradise promises an enjoyable and interactive shopping experience that stays true to the real meaning of giving.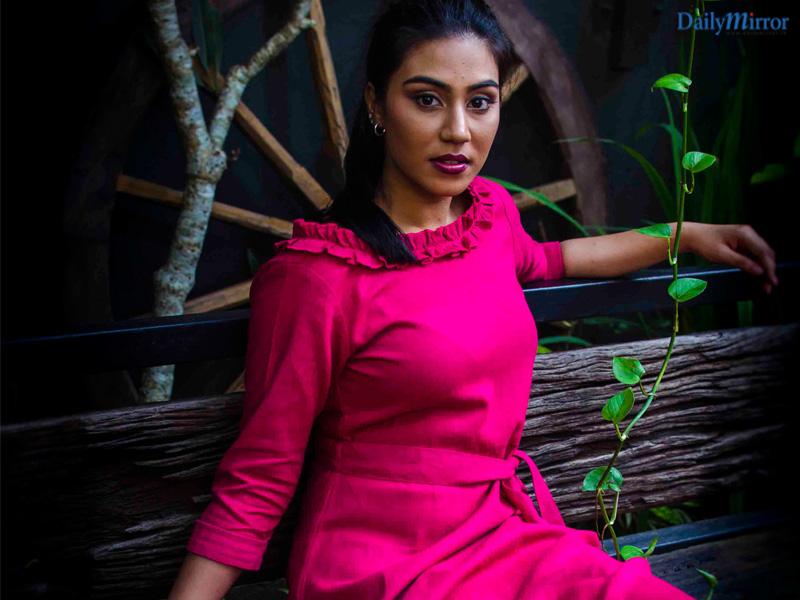 Owner of Tropic of Linen, Minha Akram, is thrilled to be hosting the festive market for the second time. "Pop-Up Paradise is more than just another shopping spree," she says. "The benefit of buying from our selection of vendors is twofold: you leave with the satisfaction of having found that perfect gift that reflects the sentiment behind it, as well as with the knowledge that you have helped a local artisan grow his or her business in a competitive industry."
In the hope of supporting the local economy and building community resilience, Pop-Up Paradise will have some delightfully original local businesses onboard:
Chitra Lane School for special children will proudly showcase an assortment of products made by their graduating students. These include hand-made recycled paper, cards and fabric gifts.

Elysian Eunoia makes intricate jewellery from scrap wire and copper. This upcycled wire is sculpted into beautiful forms and set with stunning, sustainably sourced stones by artist Isuru Jayashan.
Minimal Boutique is an accessories brand with minimalist style gold, silver and rose gold jewellery that are beautiful in their simplicity.

My Backyard.lk makes succulents look better than you have ever seen them. These 'plants with personality' are studded with cute figurines and can be customised to be a very personal gift.

Booteek's collection of eco-friendly, up-cycled festive decorations and accessories are too pretty to resist. Its artisans are a collective of special needs children and mothers, who hope to create a sustainable livelihood for themselves. Booteek will feature a live print station at Pop-Up Paradise to customise gifts.

Feast treats are what your taste buds dream of for Christmas. Get there early for some truly epic hot chocolate mix, a luxury mince pie like you have never had before, spiced fruit, fudge, marmalades, jams and more!

Flip Yarn upcycles flip flops to make sunglasses and accessories-helping to tackle the growing ocean waste crisis from the world's most popular footwear.

Re Live - From body melts to massage candles, lip balms, hair & body butters and soaps, Re Live products are all 100% vegan and cruelty free. These colourful products look good enough to eat and are big hit even with children.

JustGoodness.Co will offer 100% eco-friendly and natural products including superfoods & supplements, wellness teas, skin & personal care, coir sponges, bamboo toothbrushes, upcycled notebooks, healthy snacks and more.

Flax and Sisal will showcase beautiful ceramics, bedding and other home products made from natural and environmentally-friendly fibres flax and sisal.

Salvage produces beautiful statement jewellery and accessories out of upcycled materials and industry scraps. They are handmade by a variety of communities including women recovering from abuse, women of a poor fishing community, war-affected girls, and men recovering from drug addiction.

Adhaara makes stylish rattan bags that are handcrafted using ethically sourced ata grass with inserts made from upcycled batik. Each bag is a work of art that uses traditional techniques, intricate weaving and natural threads and dyes.

Pop-Up Paradise will take place on Sunday 08 December from 10am to 7pm at Tropic of Linen's boutique at #1 Wijerama Mawatha.