---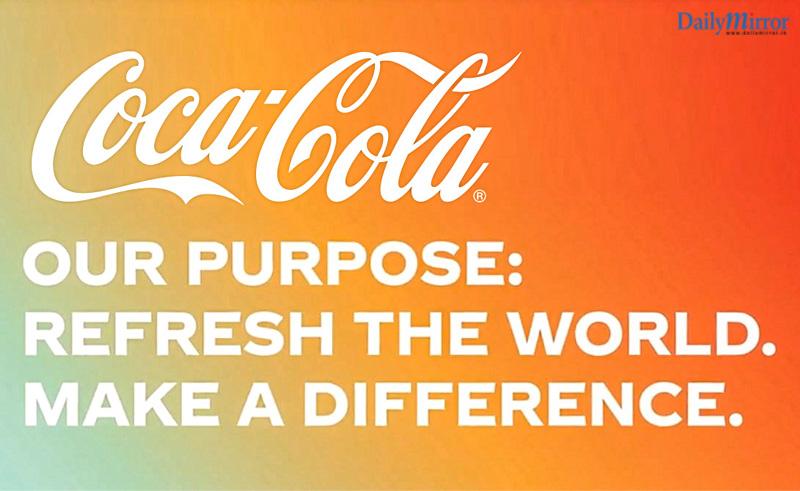 In response to the COVID-19 outbreak in Sri Lanka, The Coca-Cola System in Sri Lanka has committed its support by pledging a contribution of LKR 130 million to strengthen the national response of minimizing the impact and to combat the spread of the COVID-19 pandemic. This pledge will be used to effectively contribute to the ongoing national COVID-19 response by extending significant support to the Ministry of Health (MoH) and to vulnerable communities. To ensure highest impact to the people of Sri Lanka, Coca-Cola intends to cater to the most immediate needs specified by MoH, including COVID-19 testing kits and the supply of urgent medical equipment. This will enhance capacity in critical health care and strengthen the Government of Sri Lanka's preparedness and response during the pandemic.

Coca-Cola is also committed towards uplifting the physical, mental, and psychosocial well-being of the most vulnerable communities during the lockdown. Through its implementing partner Sri Lanka Red Cross Society, Coca-Cola will positively impact thousands of marginalized families through the distribution of packs containing essential food, sanitary items and first aid, and also raise awareness on COVID-19 prevention measures.
Commenting further on the donation pledge, Sundeep Bajoria, Vice President Operations said, "The world is facing an unimaginable situation and a time of crisis like the present one, requires each one of us to make a positive contribution. Fighting COVID-19 requires each one of us to come together and shoulder this responsibility. In keeping with Coca-Cola's global purpose to 'Refresh the World and Make a Difference', we stand in solidarity with the Government and the people of Sri Lanka in their hour of need. We are proud to commit LKR 130 million to enhance the capacity of the nation's healthcare systems to combat COVID-19, whilst extending sustenance and empathy to marginalized communities. We hope our contribution empowers frontline health workers as it will equip healthcare facilities with essential medical supplies."

"We care for the well-being of the nation and are committed to the national cause of defeating this virus. Let me also on behalf of Coca-Cola in Sri Lanka, sincerely thank those who have been working tirelessly to keep all of us safe through the crisis, particularly those on the front lines in the healthcare community." He further added.

Coca-Cola has also been proactive from the start of the pandemic, partnering with reputed NGOs,public bodies and private companies, generously complementing their essential packs with a range of Coca-Cola beverages for distribution amongst those on the front-line such as the police officers, public health inspectors, medical staff, as well as the homeless, daily wage earning families, the destitute and vulnerable sections of society. As the pandemic continues to evolve, Coca-Cola will remain vigilant and agile, ready to make a difference to communities in which it operates.