---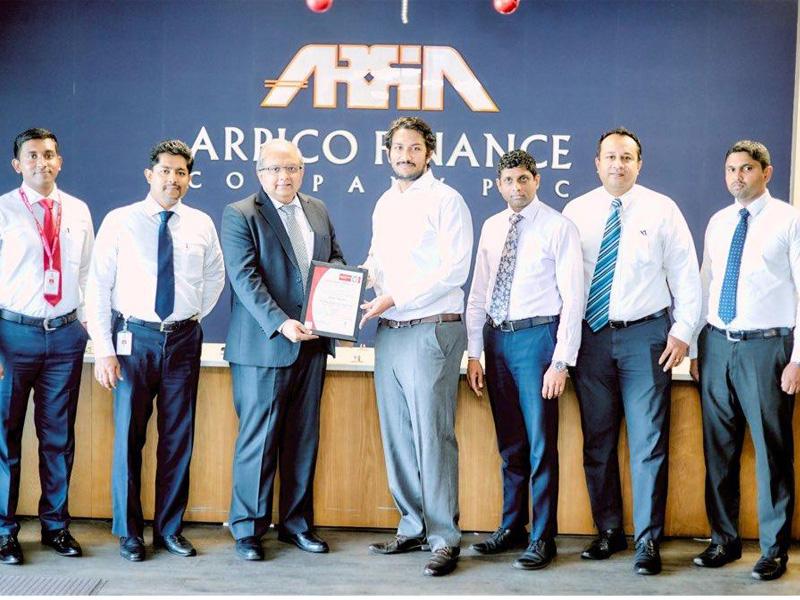 With a growing customer base and ambitious plans to reach greater heights, Arpico Finance Company PLC (AFCP), the second oldest financial institution in the country with a presence of over six decades, owned by Associate Motor Finance Company PLC (AMF), was recently awarded the ISO 27001:2013 certification for its continuous efforts to improve its digital infrastructure.

The company with a driven passion and vision from its leadership is embarking on a digital transformation drive to deliver better customer experiences, process optimization and product digitization. This certification is yet another achievement of AFCP's commitment to strengthen its information security management systems and ensuring data security, especially in an era of connected devices and big data.

In today's hyper-connected, technologically driven world, data breaches and cyber-attacks continue to remain and grow as a significant threat to organizations especially in the banking and financial industry. The certification to the IT function of AFCP complies and assures its customers and all stakeholders in ensuring strengthened information security, cyber-security and privacy protection.

'We are delighted to have been bestowed and recognized with this standard certification. Serving a large portfolio of customers which also includes many small and medium enterprises as well as retail businesses, we place high importance towards safety and security in all aspects of our operations', said Shanil Dayawansa, Managing Director of Arpico Finance Company PLC.

AFCP shares its joy of being awarded the ISO 27001:2013 certification by Bureau Veritas, a leading global certification body, with its partnership with ES2 Solutions. Their professional guidance, expertise and pragmatic approach were instrumental from inception through to the point of achieving the certification.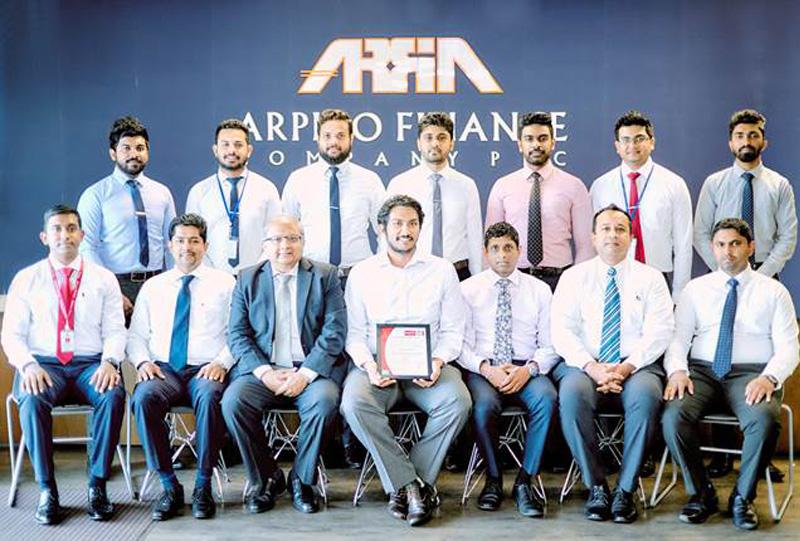 AFCP's product portfolio includes leasing and hire purchase, deposits based on robust interest rates, loans for corporate and individuals, and a range of Islamic finance solutions. It has nine branches which are strategically located across the country with its head office based in Colombo 05. The company also ventured into trade finance and real estate.

AFCP strives to integrate and enhance its various offerings in a digitally enabled world, and with this in mind, the company very recently partnered with the revolutionary mobile money platform 'mCash' allowing its customers to make their finance and leasing payments conveniently via mobile.

The company takes pride in its socially responsible agendas that goes onto include emergency assistance in case of natural disasters, equipping needy schools with essentials, employee blood donation campaigns, annual dansal events, and its Sisu Diri Upahara scholarship programme for underprivileged children of its micro-credit customers.

Further it plays a key role in creating knowledge and employment opportunities by recruiting and training school leavers at entry level positions. The company also takes several measures to reduce environment deterioration and carbon footprint by focusing on energy, paper, waste and many other green initiatives.