---
Parties are galore at the residences of some Green party bigwigs these days, they say.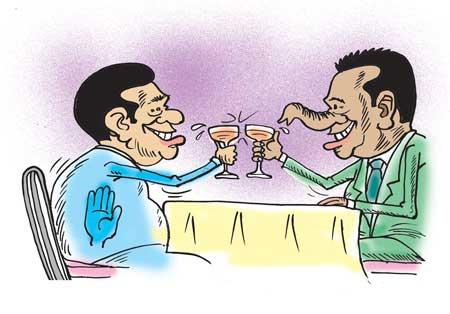 The guests at these parties would invariably be a select group of Blue party Diyawanna members or former provincial councillors. When the guests appear contented with wining and dining, they are discreetly asked in so many ways and words whether they are willing to extend their support to Punchi Dasa.

However, they avoid discussing the subject with those inclined to support Punchi Dasa over the phone for a possible leak could throw egg on their faces and place Punchi Dasa in a poor light.

A royal Wickrama who was once very close to the Green leader is the mastermind behind this 'operation', knowledgeable sources say.