---
Several teachers and many children of this school had been affected by the Coronavirus. Some of them had tested positive for the virus while many others had been placed under quarantine.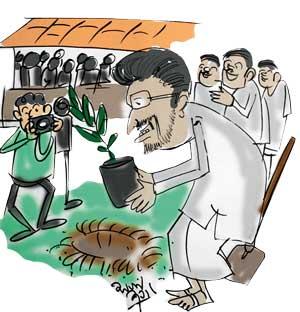 However, a tree-planting ceremony had been held on a grand scale at this school to pander to the whim of an influential political authority, they say.

There had been about 150 special invitees to the function.

Highly concerned parents had inquired from the educational authorities why they permitted a function at the school with the participation of children despite it being affected by the virus and the authorities had washed their hands off saying that they had no hand in it.