---
A ceremony to mark the release of a new book written by a media person was held in a suburb of the city the other day with Justice Minister Ali Sabry as the chief guest.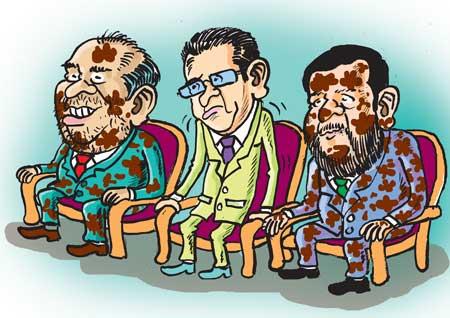 Soon after Minister Sabry taking his seat at the ceremony, two other guests had sat down on either side. They were Diyawanna politicos Hakeem and Bathiudeen. Justice Minister Sabry being flanked by two Diyawanna politicos from the opposition at a ceremony made good news for the media, but the Minister may have felt uncomfortable.

The Minister had left the ceremony when the proceedings were still halfway through.

Later, a certain person loyal to the Minister had faulted the organizer of the ceremony for the inappropriate seating arrangement made for the distinguished guests, they say.