---
Now that the big poll is close at hand, the political authorities have begun demonstrating their generosity towards the voters.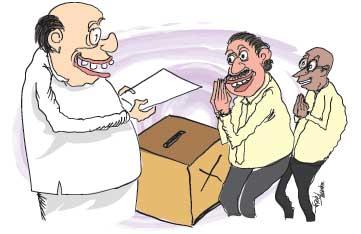 For instance, a high political authority with his political base in the central province is said to be busy granting promotions and offering official vehicles to a select group of school teachers. Some teachers who have been promoted to higher positions are sans the minimum qualifications necessary for such positions.

This political authority despite currently holding his office in another province, continues to hold his sway in the central province, they say.