---
A notice prominently displayed in all departments at the august assembly requests the staff members to help the administration to contact seven ex-employees including a female one by providing the latter's private postal address, e-mail address or any other information leading to trace their whereabouts.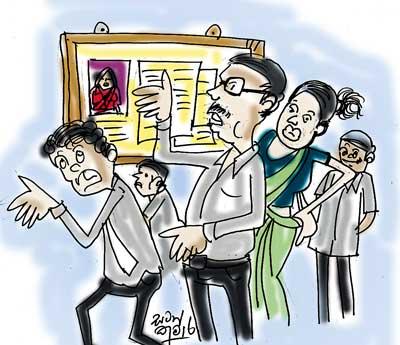 This ex-personnel are said to have disappeared leaving no trace without settling the loans they had obtained.

As for the former female employee among those dodging the repayment of the loans, is reportedly in constant touch with some white-collar high-ups of the august assembly via e-communication channels. By the way, she is said to be running a business of providing lodging facilities to those visiting here on official visits.